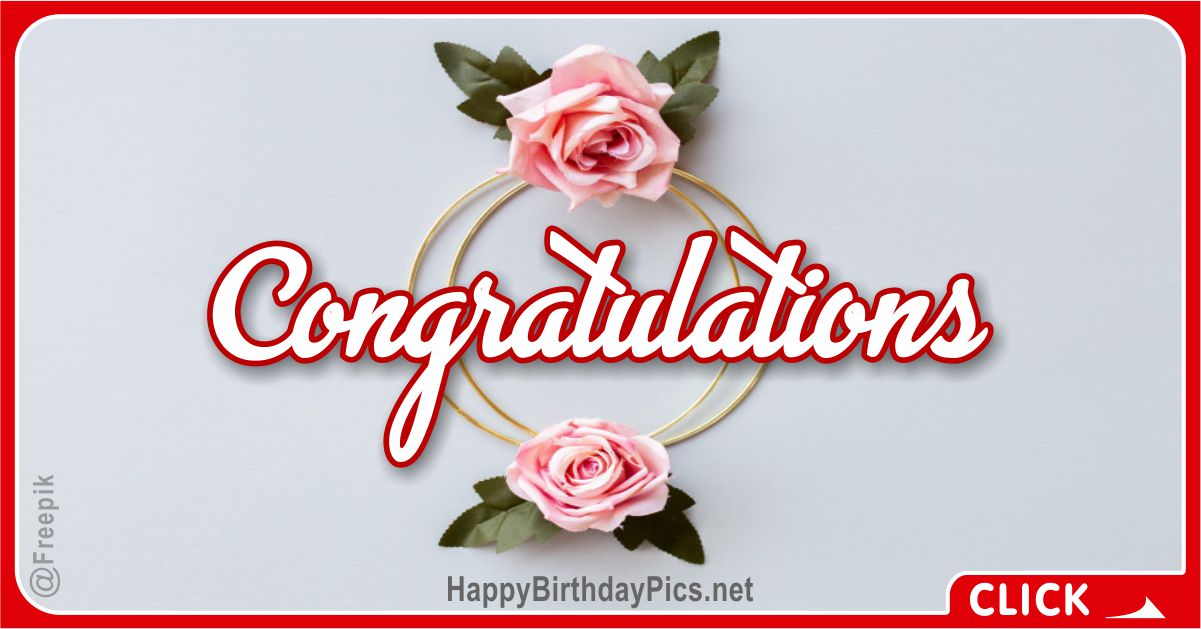 Congratulations Roses
I Congratulate you, with this "Congratulations Roses". – Congrats! – I post you this "Congrats Roses" e-card for I think you deserve the best compliments, best gifts, the best travels. Every successful person has the right to have fun, travel, rest, get gifts, get awards, and "gold diamond ring".
Description of the "Congratulations Roses" Card
Firstly, this design is made for you to use on a variety of occasions. In general, it is able to meet all your greeting card requests. Some of these are the successes and promotions in business life, outstanding achievements, and graduations in school, various happy events in private life (such as weddings, engagements, new babies). However, we think that it will be used to congratulate romantic and emotional events. Because two pink roses, the main element of the design, make it more suitable for such congratulations.
Indeed, in the middle of the card (top and bottom), there are two pink roses and two golden circles. The one-word congratulatory message of the card is on these golden circles: "Congratulations".
This is a Congratulations Roses card, the background color of the card is white, and the message of this card is: "Congratulations".
For More
For more Congratulations cards like this "Congratulations Roses" card, you can go to Happy Birthday website and find beautiful greeting cards to share on Facebook. You'll love them. Surely, you can share this "Congratulations Roses" e-card, when you wish to congratulate a friend.