Happy Birthday Princess Fairy Cake
Princess Fairy Cake
Happy Birthday, Princess! I wish you a joyful and fairy birthday, on the "Happy Birthday Princess Fairy Cake" video. This video consists of a short (45 seconds) 3D animation made for you to share easily with girls and women who have a birthday today. With this video, you can congratulate also a real princess's birthday in a stylish way. You can be sure your princess will like the video.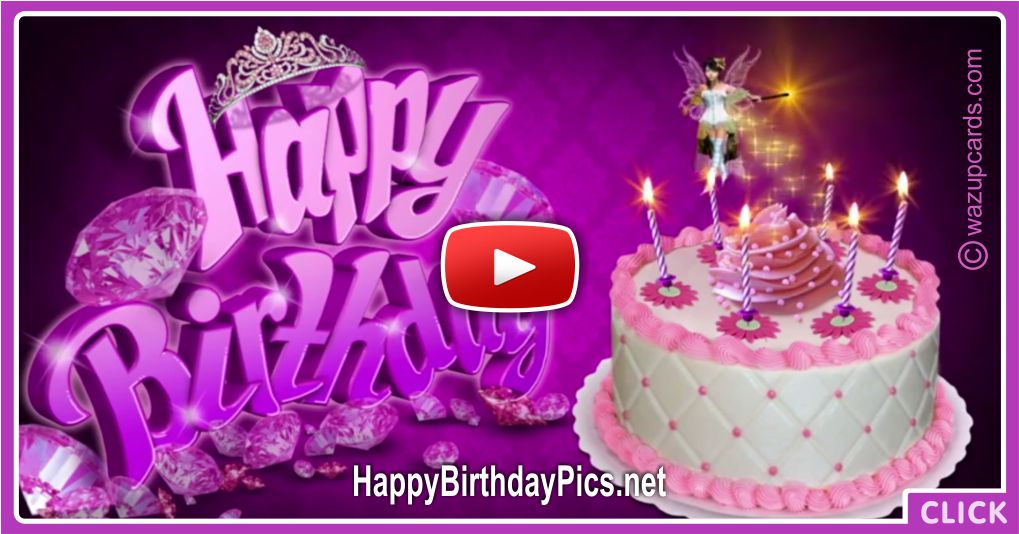 Birthday Princess Fairy Cake
This is a quite short 3D animation video (45 seconds) On the video, you can see a purple 3D text "Happy Birthday", right next to a well-decorated pink and white birthday cake with candles on it. You can see that the pink text has a tiara on it and there are pink diamonds around it. Then a flying fairy princess comes to light the candles. After that, a lot of pink hearts start to rain like confetti, in a beautiful musical accompaniment. This video is fetched from the "wazupcards" channel on Youtube. Now, let's watch the "Happy Birthday Princess Fairy Cake" video.
Click HERE for the other Happy Birthday videos.