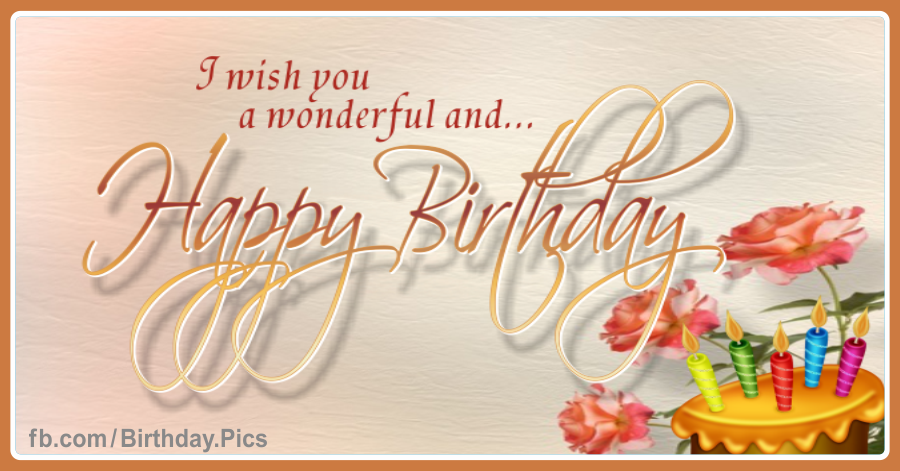 Happy Birthday Card with Colorful Candles
Colorful Candles Card
– I would like to wish you a happy birthday with this card with colorful candles. I wish a really happy birthday to you full of candles! Wish you health and happiness like cake candles. This birthday card has a vintage-style design. The card has three roses drawn in vintage style, in the lower right corner. Also, there is a chocolate cake in the same corner. There are five candles in different colors, on the cake. Five candles and in the middle of the card the wish sentence is located in hand-writing style: "I wish you a wonderful and happy birthday." The card is surrounded by a golden frame. The card's background has interspersed cake drawings.
My Wishes for Your Birthday on Colorful Candles Card
This is a special day. Today we have a party waiting for you. We will let the whole world know that this is your day. Let's eat and drink. Make sure that we have fun. Or even just seeing that you have a smile on your face is an equally great happiness for us. We all will wish that all your wishes come to your tenfold. And make you the happiest too. Happy Birthday!