WildFlowers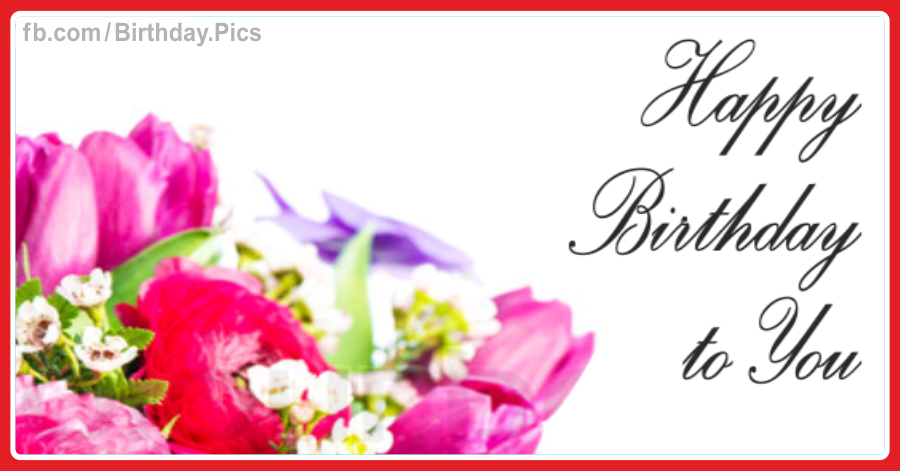 Happy Birthday Card with WildFlowers
WildFlowers Card
– Wishing you a flowery happy birthday posting this card with WildFlowers. Wish you a birthday full of wildflowers! This flower decorated birthday card has a very simple design. In the lower left corner of the card, there are some wildflowers. On the right half of the card, wishing words are located in hand-writing style: "Happy Birthday to You". The card is surrounded by a red frame. Card's background consists of a lot of interspersed wildflower drawings.
My Wishes on the Card with WildFlowers
It is your birthday! You are on the age that people will tell you how good you look for it. This may feel bad but it is an actually a real gift that you look so good. And are actually gifted in many ways. You are kind and creative too. You are basically amazing. I am so happy to have you in my life. So let us celebrate your day and make everyone know that it is your birthday. Happy Birthday my dear!