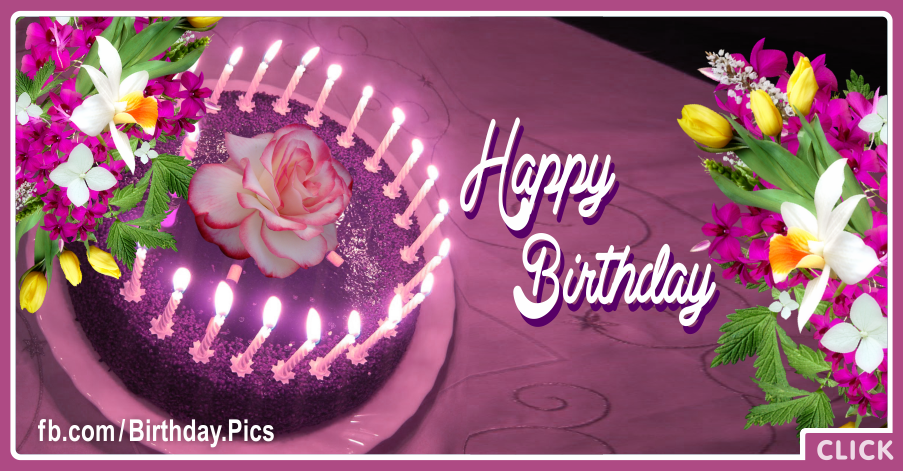 Happy Birthday
Happy Birthday Card
– I wish a Happy Birthday and a special day to you. You'll like this birthday card, with purple, white, and yellow flowers that seem very elegant. The most notable aspect of this birthday card is undoubtedly the purple cake. On the left half of the card, there is a delicious purple cake and some pink candles on it. There is a pink rose in the middle of the cake. The right half of the card has "Happy Birthday" words. On the two opposite corners of the card, it has colorful flowers. All in a lilac-color frame. The dominant color of the card is purple. The screen background is full of small-white hearts on pink.
My Wishes for Happy Birthday
I wish you a happy and happy birthday. You have a taste for quality in your life. We can always trust your eye for making things better. So, I can only hope that your birthday today will be as good as you want it to be. We love you and want you to be happiest, especially today. Happy Birthday!