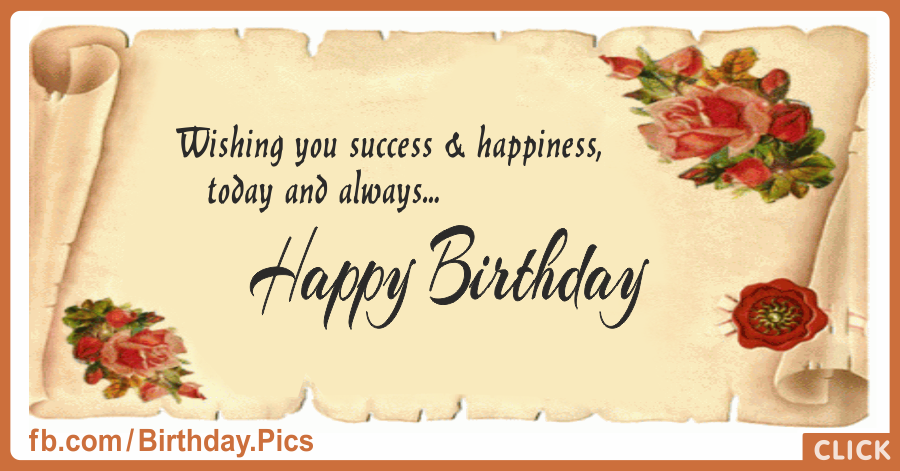 Antique Paper Happy Birthday Card
Paper Happy Birthday Card For You
– I wish you a cheerful, healthy and pleased birthday, via this stylish Antique Paper Happy Birthday Card. May your this birthday becomes as sweet as birthday cakes and as colorful as birthday balloons and flowers. This is an elegant birthday card decorated especially for the persons who like beautiful things. The card consists of an old vintage paper that has birthday wishes on it. Birthday wishes words are: "Wishing you success and happiness, today and always… Happy Birthday!..". On opposite corners of the card are pink roses in vintage style and the background of the card is decorated with a lot of pink flowers.
My Wishes for Your Birthday – Antique Paper Happy Birthday Card
I am sending you this classy "Vintage Style Happy Birthday Card" for your birthday. Wishing you may your all dreams come true. I am posting this "Happy Birthday Card" with my best wishes. Wishing a bright and beautiful day to you on your special day. Never give up on your dreams. Remember that we are always here for you to offer any support you may need. Have a Happy Birthday and fun!