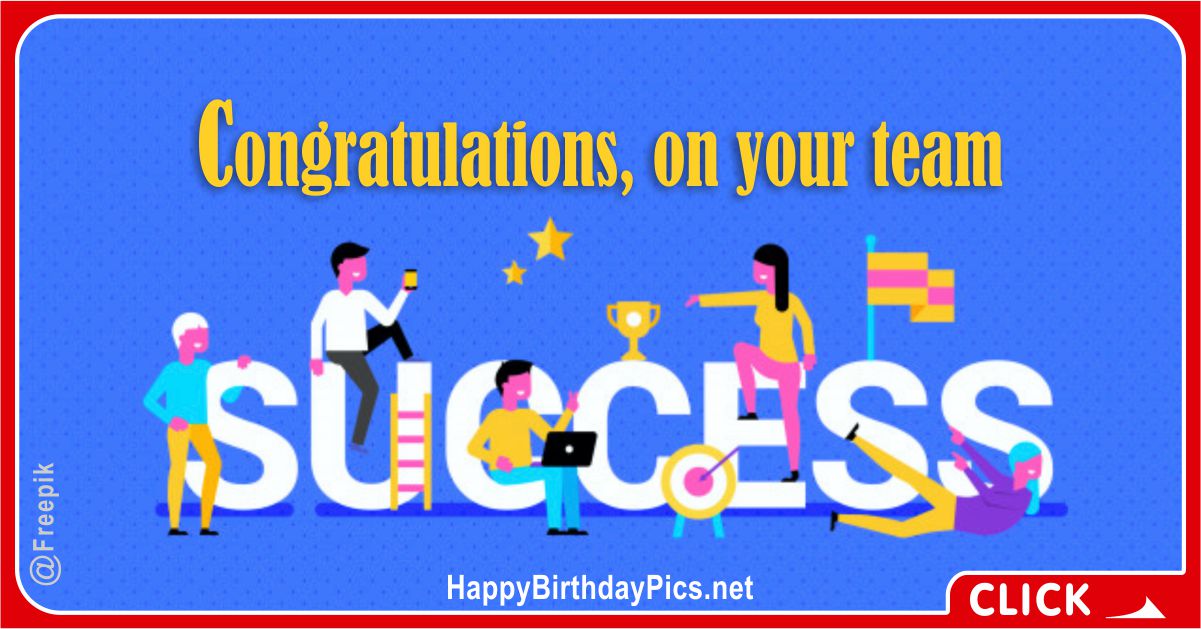 Congratulations on "Team Success"
I Congratulate you, with this "Congratulations on Team Success". – Congrats! – I post you this "Successful Team Congrats" e-card for I think you deserve the best compliments, best gifts, the best travels. Every successful person has the right to have fun, travel, rest, get gifts, get awards, and "promotion in business".
Description of the "Team Success" Card
Some achievements are not individual achievements. Sometimes it is not possible to achieve success personally, but success can be achieved as a team. In fact, working as a team is not easy, but if harmonious teamwork can be done, success is great. These achievements can take place in various fields. It is possible to do teamwork in business, sports, school, and various projects. Motivation, leadership, coordinated and harmonious work are the keys to team success. If you have such accomplished teams around you, you should congratulate them. As well as the company and the school reward these team members, your greeting card will also make them happy. Just as they have achieved success as a team, the greeting card is also addressed to the team.
What draws attention in this design is the word "success", not one of the team members. Just as it should be in teamwork… A greeting card that is very convenient to send to a team around you who has achieved a sports victory, a business success, etc.
This is a Team Success e-card, the background color of the card is light gray and light blue, and congratulatory message of the card is: "Congratulations on your team success".
For More
For more Congratulations cards like this "Congratulations on your Team Success", you can go to Happy Birthday website and find beautiful greeting cards to share on Facebook. You'll love them. Surely, you can share this "Congratulations on Team Success", when you wish to congratulate a friend.