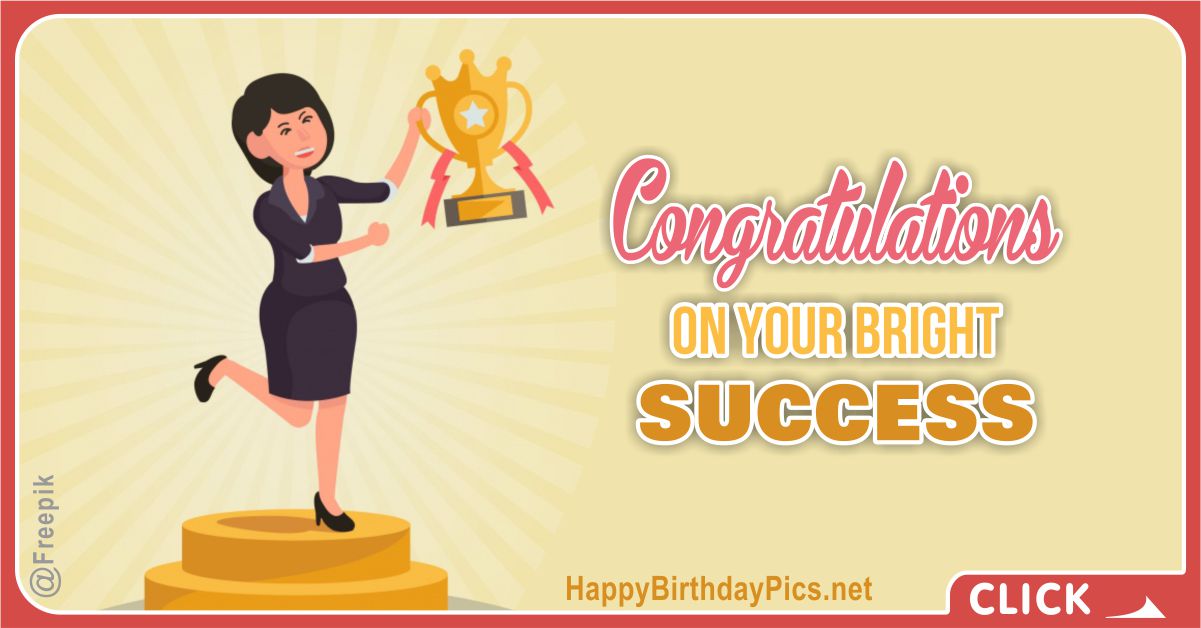 Women Power Congratulations
I Congratulate you, sending this "Women Power Congratulations" card. – Congrats! – I post you this "Women Power Congratulations" e-card for I think you deserve the best compliments, best gifts, the best travels. Every successful woman has the right to have fun, get gifts, travel, get awards, rest, and promotion.
Description of the "Women Power" Card
Since women are known to face many challenges in society, a woman's success should be more important. When a woman among your friends does a successful job, send this card to her immediately. This success can be in business, school or sports. You can congratulate all kinds of women's success and "women's power" with this card. On this greeting card, you see a picture representing the concept of a successful woman. Woman holding in her hand an award cup trophy. You can also send this greeting card to successful women of all ages. The important thing is whether she is a girl or a woman and she is successful.
This is a Women Power success e-card, the background color of the card is light gray and light blue, and congratulatory message of the card is: "Congratulations on your bright success".
For More
For more Congratulations cards like this "Women's Power Congratulations", you can go to Happy Birthday website and find beautiful greeting cards to share on Facebook. You'll love them. Surely, you can share this "Women Power Congratulations" card, when you wish to congratulate a female friend.