Free e-Cards for Belated Happy Birthday
Birthdays come once a year, and it is an unforgettable day for the owner. But other people sometimes can forget it. Sometimes they can remember late. You shouldn't be angry with these forgeries and should not be upset. "Belated Happy Birthday Cards" are just for these cases.
Belated Happy Birthday Cards
Missing your birthday wishes may seem unforgettable. However, there is always a chance to calm down your friends and family when you forget to deliver your birthday wishes. Send them your belated wishes. Here are beautiful belated happy birthday cards to keep your friends calm down after you forget their days.
Now, scroll down the page to pick a good belated happy birthday e-card for them. Select one of the cards by clicking the preview pictures, below. When you open the card's individual page, you can send it to the person you want, using the "share" buttons on the bottom of the card picture.


.

Here Are The Free Cards: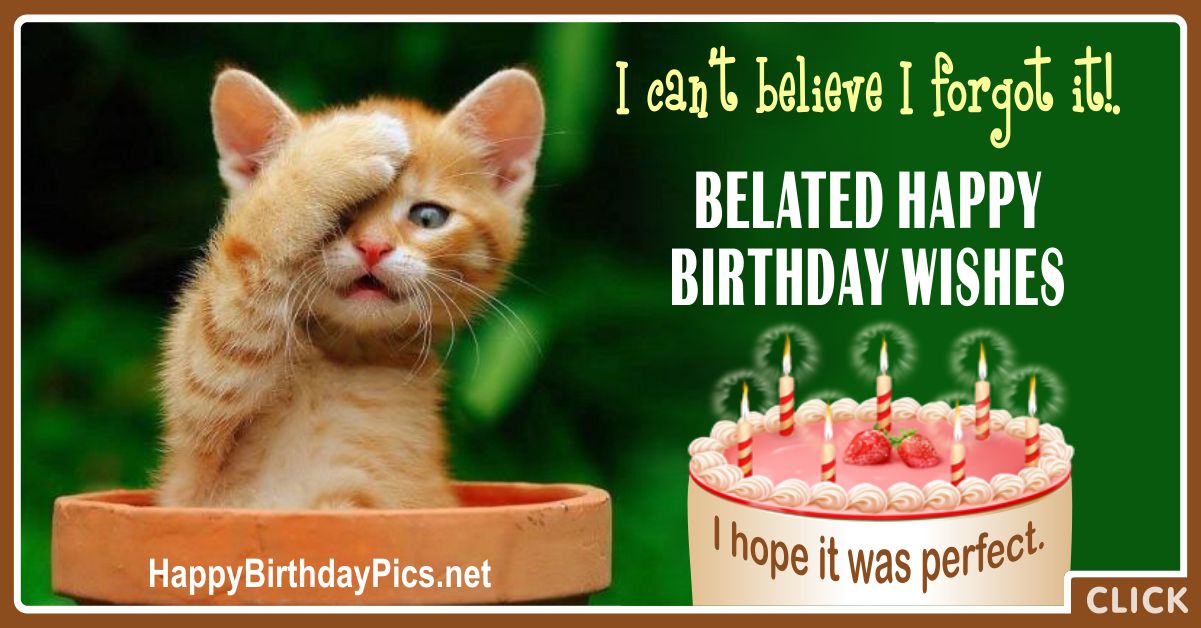 .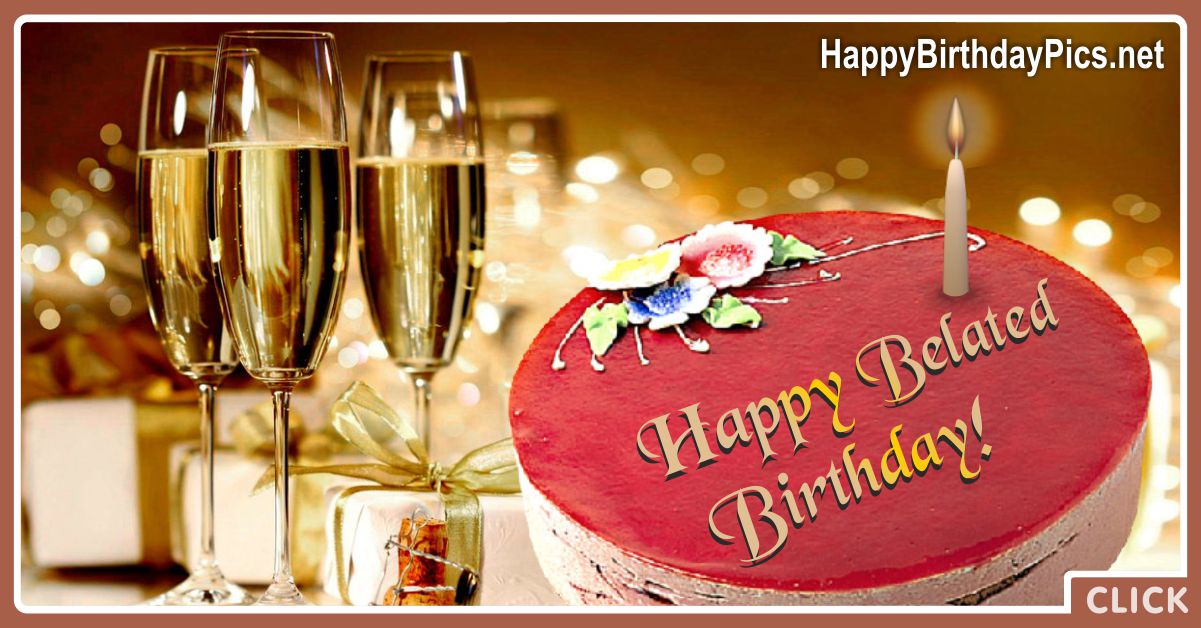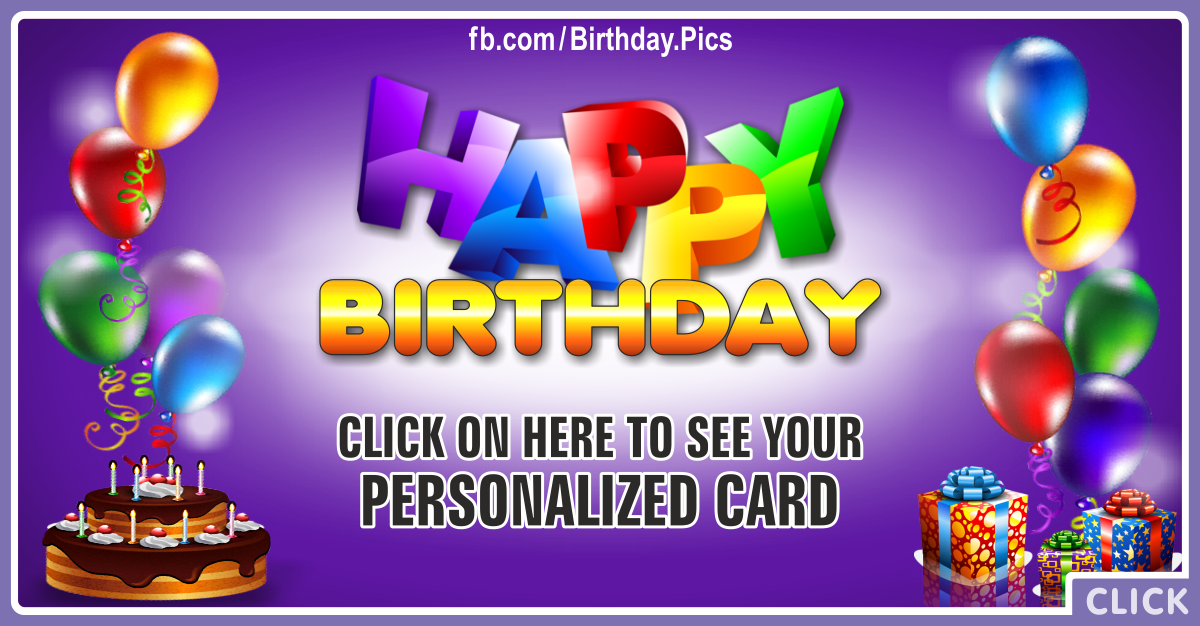 —