You Are An Angel To Earth – Happy Birthday
Angel Birthday Card
This is a special angel birthday video for you. I am sending this to remind you that you are an angel. And you were sent to earth to touch our lives. Of course, you did this, and make our lives better for all of us.
About You Are An Angel To Earth Happy Birthday Card
This video is designed for someone who touched the lives of others around them to make things better, maybe more fun, maybe easier. This angel birthday video starts with an impressive sky view. The only element in the frame, other than the passing clouds in the sky, is a church's bell tower with a silver cross at its top. Of course, there is also the large text that appears in the sky within the first seconds of the video. This text read "Happy Birthday" and it greets the special day of the viewer. Perhaps, we can also say their anniversary for being sent to earth. The text which we talk about doesn't just stay in the sky. It also moves and its letters dance with the music in the video. And this music is a cover of the well-known birthday song on a grand piano.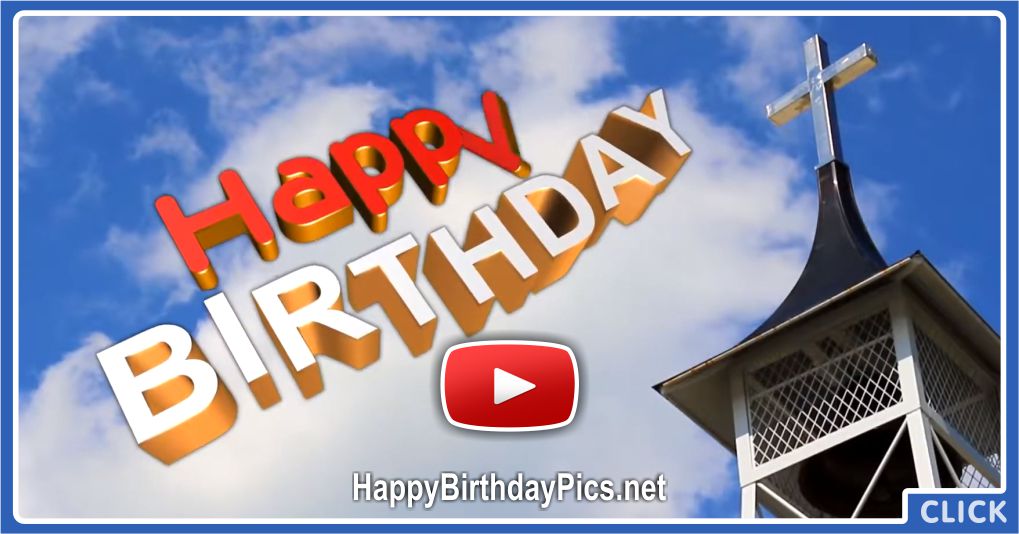 After the first angel birthday greeting, we see a message. It reminds the viewer that they are an angel. And god sent them here to touch our lives, which they did so well. And we are here to prove that. In the second half of this angel birthday card turn the camera to a birthday cake that is covered with nuts. Also, there are multiple kinds of berries on the top of the cake. From blueberries to wild strawberries and raspberries. In fact, it is like you can cut each slice with a different berry type. As our view widens a bit, we see a birthday greeting text again. And, it stays on the table filling our view this time.