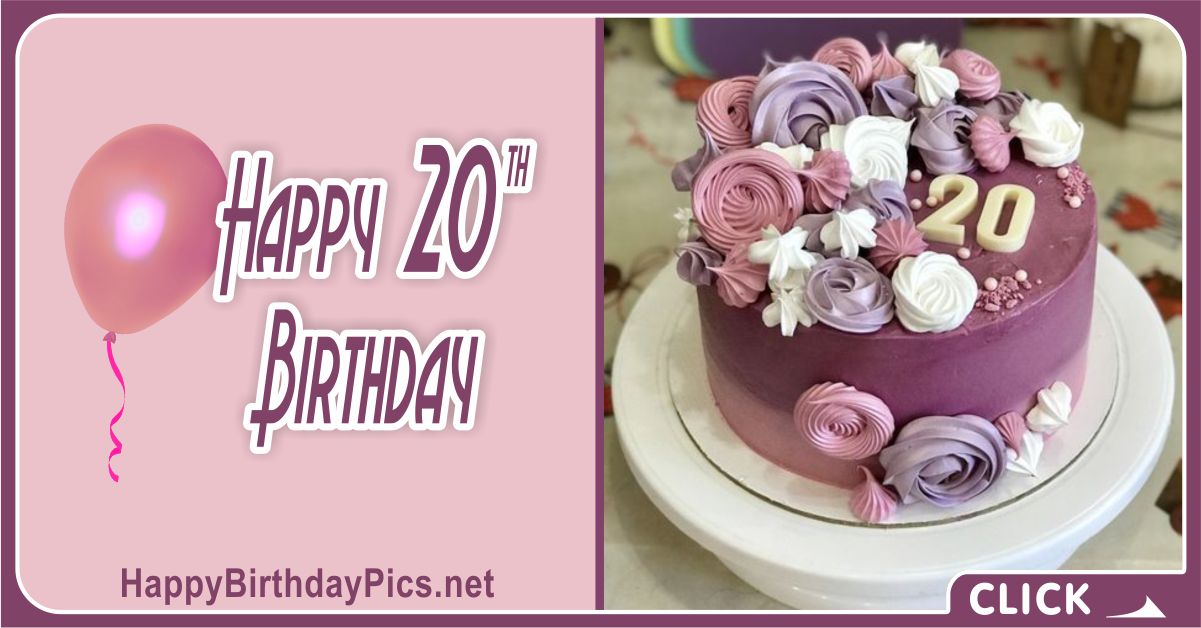 Happy 20th Birthday Mauve Theme
(Browse the website for other similar ones.) — Happy birthday! I sent you this 20th Birthday Mauve Theme card to wish a very happy birthday to you. You like the pastel colors, so I picked a Mauve Theme card for you. This is your special day because you are turning your twentieth birthday and you will not a teenager anymore. I congratulate your twentieth birthday with this Mauve Theme party birthday card. I wish all your wishes come true, in your life.
Description of the "Mauve Theme" Card
On this birthday card, the thing attracting attention first is the Mauve Cake on the right side. On top of the cake are many candies in pink, white and lavender colors. The two gold color candies made in the form of numbers 2 and 0 (20), takes place on top of the cake. On the left side, a pink balloon takes place, and the birthday message is: "Happy 20th Birthday!". The background color of the card is pink, and the card has a mauve frame.
For More
«Mauve is a pale purple color named after the mallow flower. The first use of the word mauve as a color was in 1796–98 according to the Oxford English Dictionary, but its use seems to have been rare before 1859. Another name for the color is mallow, with the first recorded use of mallow as a color name in English in 1611. Mauve contains more-gray and more blue than a pale tint of magenta. Many pale wildflowers called "blue" are actually mauve. Mauve is also sometimes described as pale violet. (Wikipedia)»
For more Age-Specific birthday cards like this "20th Birthday Happy 20th Birthday Mauve Theme" Card, you can go to Happy Birthday website and find more beautiful birthday cards to share on Facebook. You'll love them. Surely, you can share this "Happy 20th Birthday Mauve Theme Card", with your friends who have a birthday.