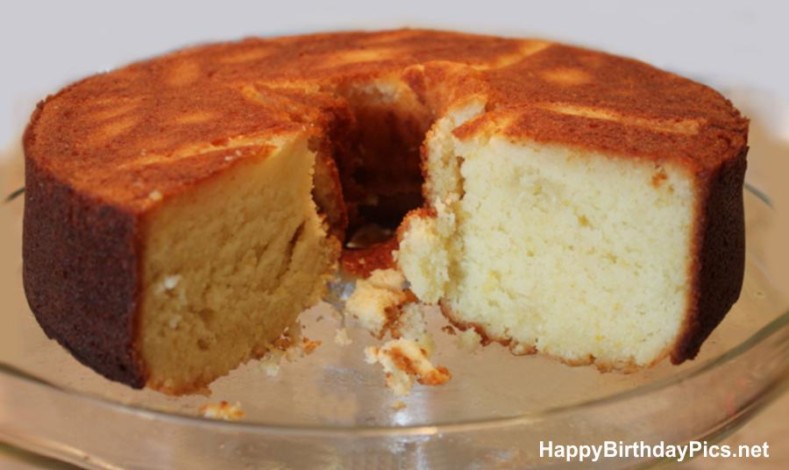 Classic Buttermilk Cake for Birthdays
–
To celebrate a loved one's birthday, the first thing you need is a good birthday cake. While you can always buy one, it's possible that your loved one doesn't like most store-bought cakes. So, making your own birthday cake for them might be a better option. Consider a Classic Buttermilk Cake, a favorite among many, even those who aren't fond of sweets. It's also an ideal recipe for birthday cakes, and you can always top it with icing, chocolate, and fruits.
Buttermilk Cake is a beloved American classic. This delicious yet relatively healthy cake features buttermilk, which enhances its flavor over time. Buttermilk has a unique property of breaking down the proteins in the cake, resulting in a richer and creamier texture the next day or even the day after.
Ingredients for Your Cake:
– 1/2 cup Unsalted Butter
– 2 Large Fresh Eggs
– 1 cup Granulated White Sugar
– 2 cups All-Purpose Flour
– 1/2 Teaspoon Baking Soda
– 1 Teaspoon Baking Powder
– 1/4 Teaspoon Salt
– 1 cup Cultured Buttermilk
– 1 Teaspoon Vanilla Extract
Directions for Buttermilk Cake:
Begin by preheating the oven to 350 degrees Fahrenheit. Don't forget to butter the cake pan before using it for baking. Next, sift the flour into a mixing bowl, then add 1/2 teaspoon of Baking Soda and 1 teaspoon of Baking Powder. Mix thoroughly and set it aside.
Now, slowly beat the butter with the sugar. Once it's smooth, add the eggs one at a time to ensure a good texture. After achieving a smooth mixture, add the vanilla extract and continue to mix gently while gradually adding the buttermilk. The batter is ready when all the ingredients have blended into each other, leaving no lumps.
Pour this batter into the buttered pan and place it in the preheated oven. Bake for 40 to 50 minutes; you'll know it's done when the cake starts pulling away from the sides of the pan. You can personalize your Buttermilk Cake by adding frosting and a fruit syrup of your choice.
Bon Appétit!
.