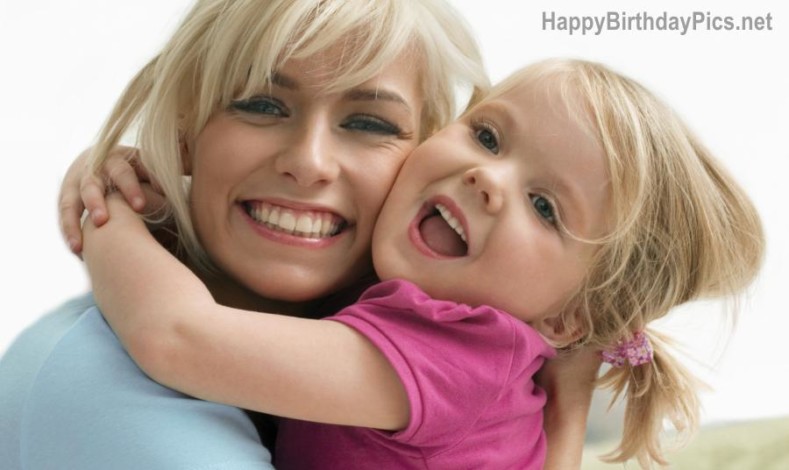 Birthday messages to your loving daughter
– Every year your little baby daughter is growing up, but be honest, she is always going to be your baby girl. We all know that. She is the shine of your life, no matter if she is ten years old or thirty-five.
As a parent, you have always been there for her and you will always be there no matter what. It is a selfless love that connects you and her. This love makes you care for your daughter more than anything in this world. So, your daughter's birthday is a chance for you to express this always flowing river of feelings towards your little girl.
Below are some of the most tender and loving SMS birthday messages, you could send to your daughter, that will definitely put a smile on your beloveds face.
Birthday SMS messages to daughter:
Happy Birthday to the cutest little face in the world. There are no words to describe my love for you. I wish you happiness every day in your life!
I am so proud and to have such a clever and beautiful woman in my life. Happy birthday my kind and loving daughter!
My endless love, my thoughts, and my dreams, all find an answer in your existence. I wish you to achieve everything you want in your life! Happy birthday my girl!
The greatest of all celebrations is today! Happy birthday, my dear daughter, I will always be there to take care of you as you will always be my baby girl.
No matter how many years go by, you will always be my baby girl. I love you so much! Happy birthday my dear daughter!
God once sent me a gift. A gift to remind me of all the joy in our life. God sent me to you! Happy birthday my sweet little girl!
Other Birthday SMS messages to daughter:
Happy birthday my princess! I wish every dream you make comes true and you live a life like a fairy tale.
I can't believe that there is a person so kind, beautiful and intelligent as my daughter! Shine on my girl! Happy birthday!
I couldn't even imagine the happiness a person could make me feel until you came in my life. Now, many years later my love for you is getting stronger and stronger. Happy birthday my sweet girl!
Happy birthday my little girl! No matter what you face in your life, please be sure that we will always be there for you to love you and support you!
Get ready for the biggest celebration of all, my daughter's birthday! Tonight is a night of unlimited happiness, love, and joy! Happy birthday my sweet girl!
More Birthday SMS messages to daughter:
Happy birthday to the light of my eyes, my princess daughter from the fairy-tale, the face of my biggest dreams! I wish you an amazing life my baby!
I found the meaning of life when I first saw your gorgeous eyes when I first touched your cute little nose. Those gifts I will never forget! Happy birthday baby!
If every person was so blessed as I feel for having you in my life, it would be a wonderful world as Louis Armstrong described it. Happy birthday my girl!
My wish for you is a strong heart and a creative mind to build your life as you imagine it since you were little! Happy birthday my beautiful daughter!
Happy birthday my beloved one! You are my kind tender baby girl and you will always be no matter what. I love you more than words can describe!
We wish your daughter a happy birthday too.