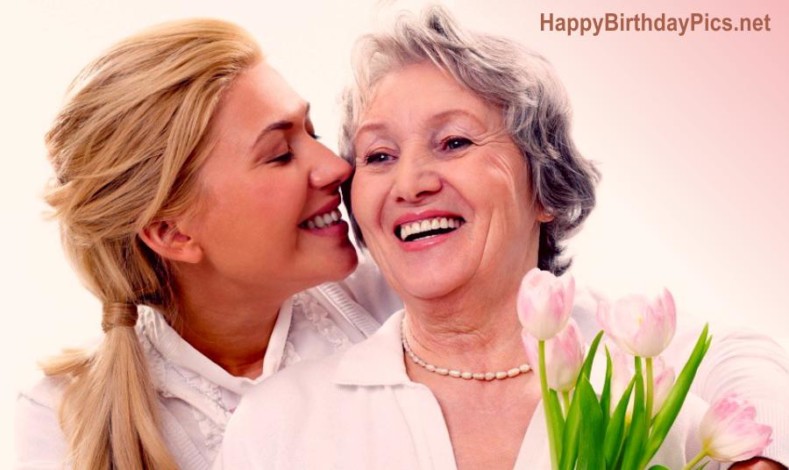 Birthday Wishes for Mom
– Mothers are the best friends to everyone on earth. They have always done a lot in our lives to deserve more credit. Most of people thinks that celebrating a birthday is just for the young children, so that their mother is too old for such celebrations. But that is a big mistake. It is a celebration of life for all, regardless of age.
Mothers who brought us to this beautiful world are the first people whose birthdays we should always celebrate to thank them for all the pain and suffering they undergo. We should try to make them smile on this particular day.
One simple way to do this is to send them a very heart warming birthday message. But you may sutruggle to decide what to write for such a message. So we gathered some examples for you. Here are some of Happy Birthday SMS messages to mom that make them unique.
3 Birthday Messages for Mom:
You are the reason for all the best things that have always happened in my life. Love you mum for the rest of my life. Happy Birthday.
It's your time to enjoy and have happiness like never before. It's your day mum and my time to show love wholly to you for who you are. Happy Birthday, Mom.
You have always been part of me in happy moments and hard times giving me all that I wanted for me to have a better life. Happy Birthday, Mom, you are the best.

3 More Birthday Messages for Mom:

A perfect woman I have ever seen in the world. Making everybody happy has always been your passion. Happy Birthday our dear mum.
You will always be my love for my entire life. You are the key player in all my life since I was a child. May God give you life, you deserve it. Happy birthday.
My appreciation to you is just beyond mere words because your worth is more than words. May you celebrate this day more and more again. Happy Birthday, Mummy.

4 Birthday Messages for Mom:

Blessed be you who give everything wholeheartedly. God will forever be with you, to bless you especially on this particular day of celebration. Happy birthday.
The best teacher of all the teachers I have ever met. The mother of all mothers I have ever seen. Happy birthday and may you live longer our lovely mum.
You have always wakened me up whenever I fell; you have always given me hope every time I lost it. Mummy, I celebrate your day. Happy Birthday.
You gave us life, celebrate yours. You gave us happiness; let it be with you today. You showed us love; it's our turn to show it back to you. Happy Birthday MOM.

4 More Birthday Messages for Mom:

I am always poor at meaning things but trust me; you are the best woman of all time in my life. Happy birthday special one.
Let the purity of your heart and the boundless love be with you forever. May God give you strength always to be there for us in all moments. Happy Birthday, mum!
Happy Birthday, mom. I always saw you like a headache during my childhood days when you used to show me the right way. Today I realize that you gave me life.
You are a beautiful, and kind angel, like no other woman. You are full of surprises and sacrifices. Happy birthday and enjoy yourself, mum.
We too, wish your mother a happy birthday.