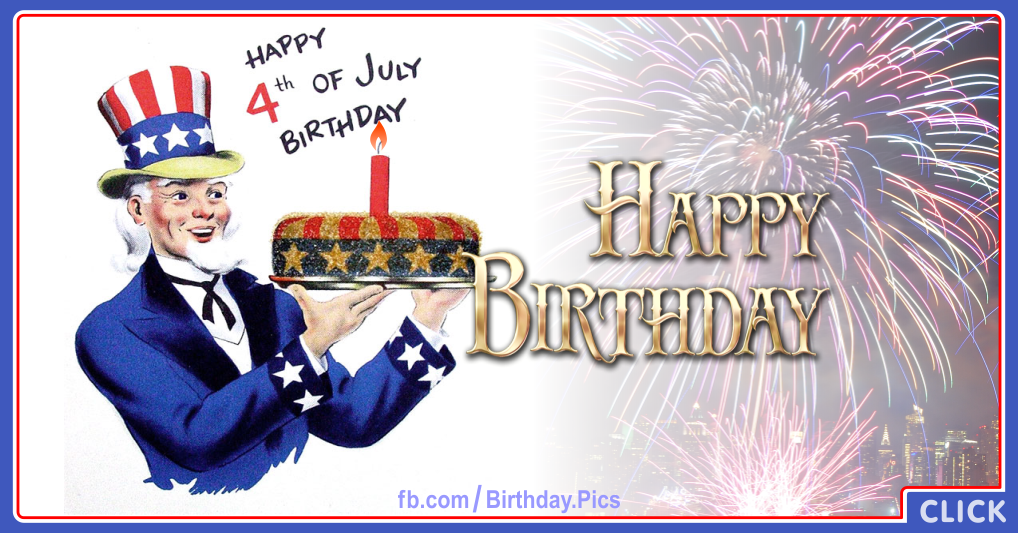 Happy 4th July Birthday Card 16
– Happy birthday to you! Wishing you a very happy birthday, sending this Happy 4th July Birthday Card 16 to you. Because you were born on 4th of July. May your birthday become as sweet as birthday cakes and as colorful as birthday balloons. I wish you health and whole years of happiness full of colorful things. Also, you can send this very cute birthday card to a special one who likes colorful balloons. This is really an elegant birthday ecard for persons who like Happy Birthday Balloons Gifts. This is a stylish birthday card to send to loved ones on their birthday. Your friends will like this beautiful birthday card with Happy 4th July Birthday Card 16 theme.
Description of the Happy 4th July Birthday Card 16
This is a Happy 4th July Birthday Card with a special design. The card has a drawing of the famous character Uncle Sam. He is holding a special birthday cake, which has red-white stripes and stars on it. And he says "Happy 4th of July Birthday". There is also a fireworks show on the right side of the card. Lastly, the card has a message in the middle of it. It reads "Happy Birthday" in golden letters.