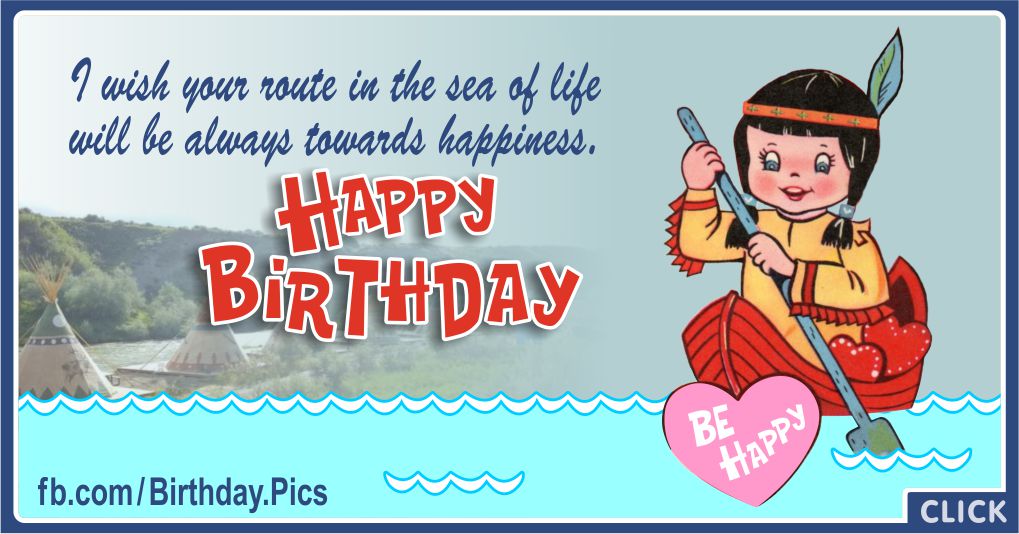 Native American Girl
– I chose this "Native American Girl in Canoe" card to congratulate your birthday. Because the sweetness of the card reminded you, and because it was suitable for my wishes, I found it appropriate to send it to you. Happy Birthday. I wish you would like this vintage and cute card with a Native American Girl picture on it. I wish your birthday would be as sweet and sweet as you. Happy Birthday and may you have hundreds of happy years to come!
Description of the "Native American Girl in Canoe" Card
The first thing someone who looks at this card will see is a cute Native American Girl. Later, they may notice that the girl is in a canoe and is rowing. This Native American Girl sits in a red riverboat is very sweet looking and smiles. Also, the girl has authentic native clothing and a feather on her headband. On the opposite side of the river are teepees of a native village. This picture is not a photo but a vintage drawing. The greeting message on the Native Girl card contains the following words: "I wish your route in the sea of life will be always towards happiness. Happy Birthday." The colors of this text are blue and red, also the dominant colors of the card are red and blue. This card has also a navy-blue frame. This card is included in the Native cards category of our website.