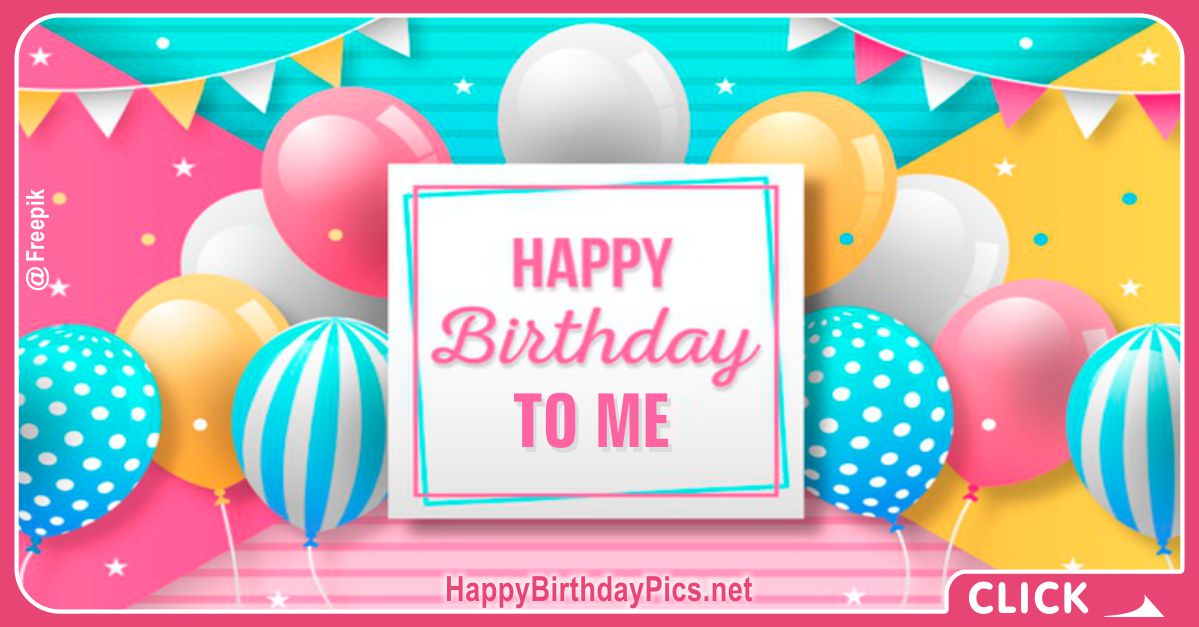 Happy Birthday to Me Pastel Colors
Happy birthday to me! This is my birthday and by sending this "Happy Birthday to Me with Pastel Colors" card, I would like to share my joy with you. I want to celebrate my birthday in the best way, with fun, gifts, congratulations, and travel. To announce my birthday and to share my excitement, I chose this "Happy Birthday to Me with Pastel Colors" card.
Description of the "Pastel Colors Party" Card
This is a card that I choose to both congratulate and announce my own birthday. A Pastel color party theme. We have many balloons in pastels and colorful backgrounds in the card. As you can see I love these colors and I will have an awesome party as fun as this card. The card celebrates my birthday with a nice pink text in the center. The framing around the text suits perfectly with the birthday party around the card. It is a pastel color-themed party after all. These balloons and flags complete this theme even better. My favorites are the golden ones. I thank everyone who remembers it and shares my celebration. If you want the celebrate this birthday party with me, don't forget to let me know. Of course, it is better with friends. Anyhow, as the card says, Happy birthday to ME!