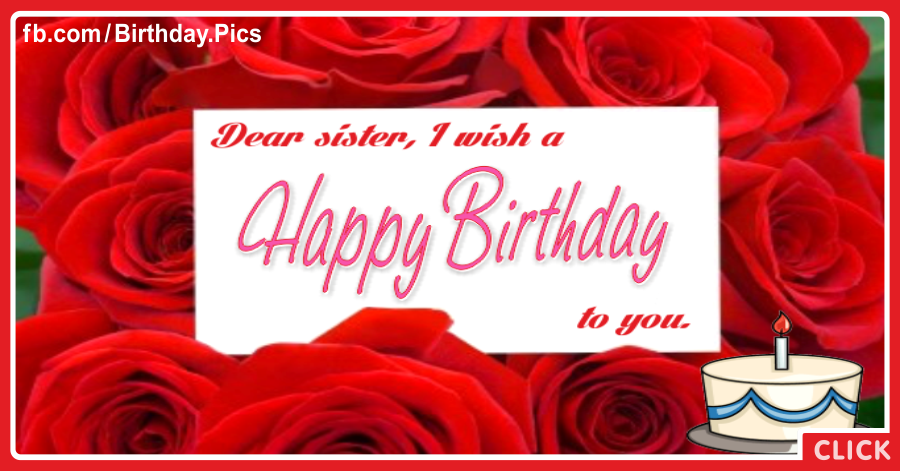 Wishes On Red Roses Birthday Car
Wishes On Red Roses Happy Birthday Card
– Together with these vibrant red roses, I wanted to send you my birthday wishes. I wish you a happy birthday, with this stylish Wishes On Red Roses Happy Birthday Card. Your birthday and all year may be as lively and cheerful as these roses. This birthday card simply consists of a bunch of red roses and a white paper on top of them. The sentence on the paper is: "Dear sister, I wish you a Happy Birthday to you." On the right-bottom corner of the card is a small birthday cake with a single candle on it.
My Wishes for Your Birthday – Wishes On Red Roses Happy Birthday Card
I always tell people that you are a gift to this world. Your joy is a boost for our smiles. Your kindness gives life to our faith in humanity. In return, we may not offer you much but good wishes. But I know that you have many goals and dreams, which you may believe to be impossible. So, I am wishing from my heart that all your biggest dreams turn true in no time. If you want a brand new car with the latest technologies, may universe make it so that you can have it this year. You may other wishes too. So, have an Happy Birthday! I hope you can have it all.