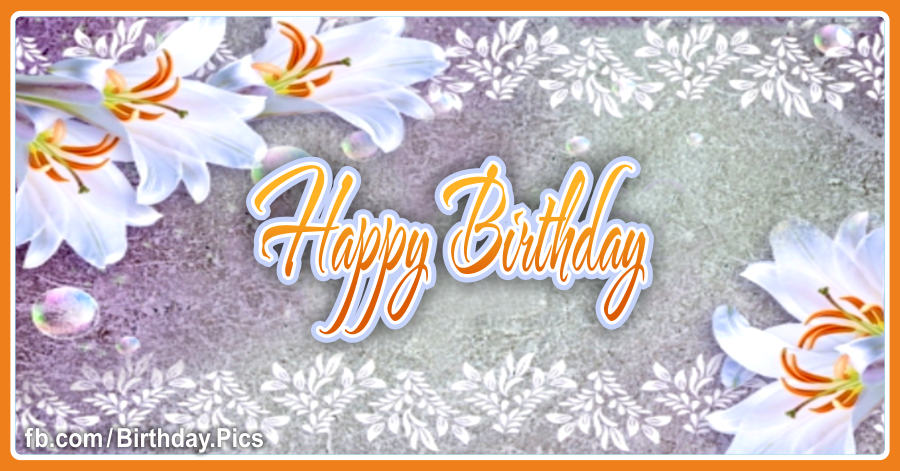 A Special Day Card
Special Day Card
– Wishing you a special day, on your Birthday. You'll like this birthday card with nice flowers. This birthday card is a romantic and elegant birthday card that is loved by many people. The most notable aspect of this birthday card is undoubtedly the mauve flowers. In the two opposite corners of the card picture, there are lavender-lilac color flowers. In the middle of the card, there are two words in handwriting style: "Happy Birthday". The card's background has gray-green floor and white motifs. All are within an orange frame. The screen background is full of small white flower motifs on gray.
My Wishes for Your Special Day
I am very excited for you today. It is your day to make wishes and watch them come true. I hope all your wishes turn out just as how you dream. Life can give you many challenges. But you are strong and you can overcome them. Still, I am always here to support you whenever you need me to do so. Happy Birthday, dear. And never forget how much we love you.