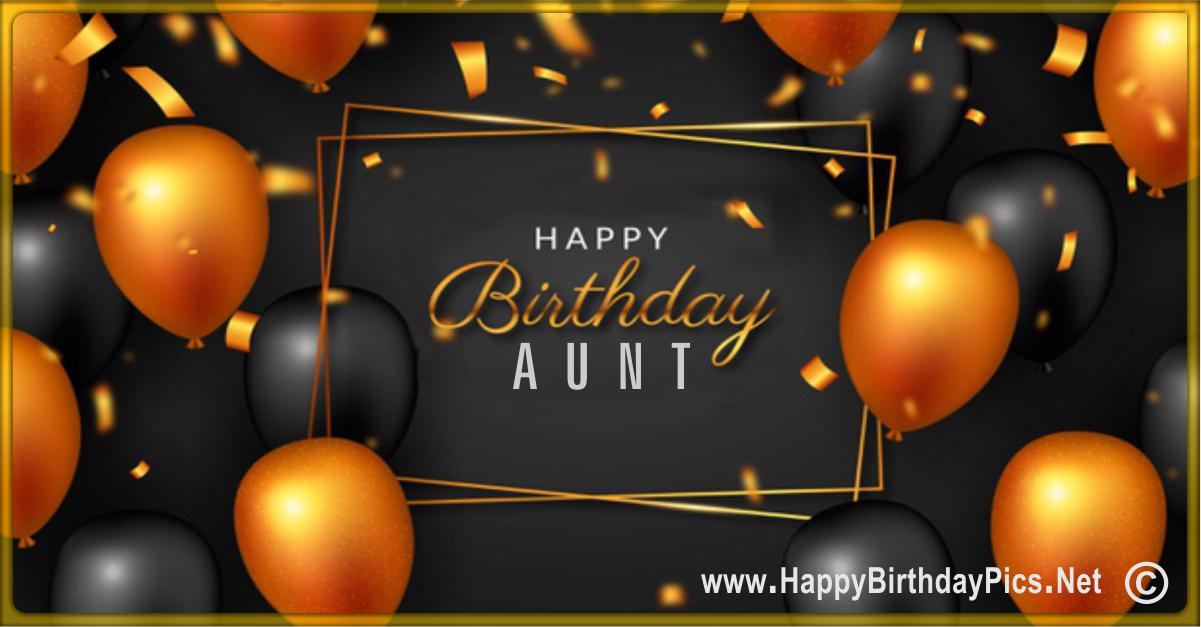 It is Your Golden Day
Happy Birthday Aunt! This is your day, today. And you should enjoy it as much as you can. You have a golden heart and the kindest soul. So, I believe you deserve to have the best birthday ever. I hope every thing will be just as you wanted. May it be your golden day!
Description of the "It is Your Golden Day" Card
Here we have a special birthday card. The card has a luxurious theme with its gold and black design. You can see that, the card is made with a black paper texture on its background. It has a couple of golden rectangular frames at the center. There is a message in these frames. It is written with shiny golden letters reads "Happy Birthday Aunt". And, of course, there are a lot of balloons surrounding the message in the card. The half of these balloons are black, but the rest of them are gold, and looking very fancy. Together with the gold leaf confetti falling down on these balloons, the card looks quite luxurious.