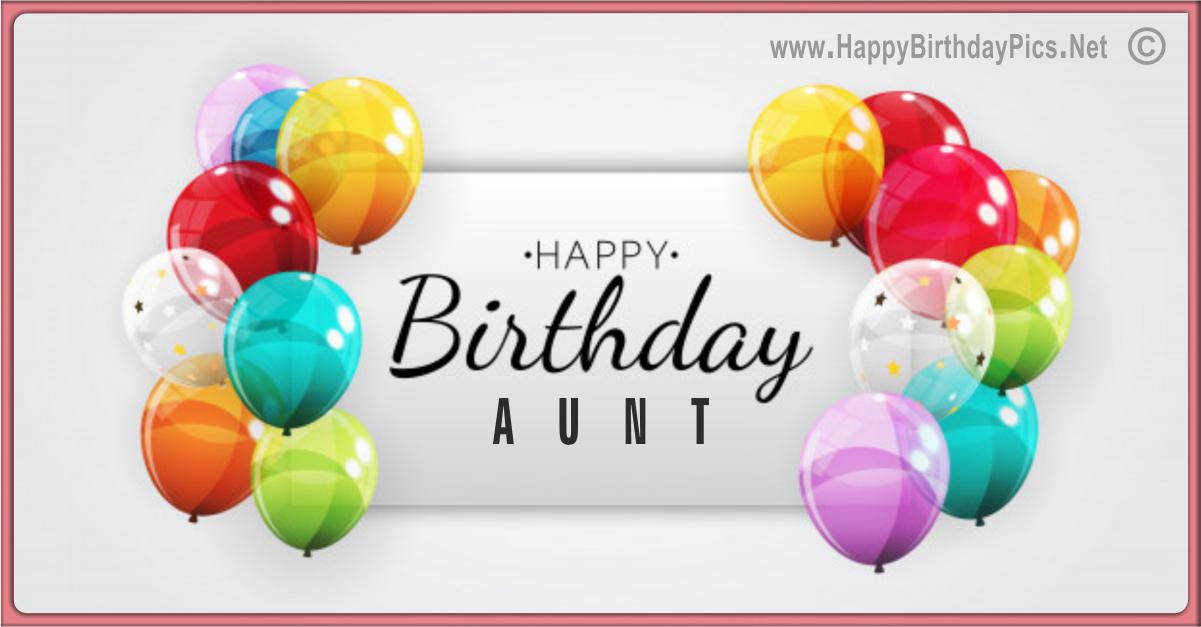 Balloons and Elegance
Happy Birthday Aunt! You have always made people around you happy. I hope that you are equally happy today. I wish you all the good things on this world. Just have beautiful things in your mind today. And have fun all day long.
Description of the "Balloons and Elegance" Card
The design we have in this birthday card is very elegant yet colorful. It is mostly white and silver tones around the card. But in the middle there is a board with a message on it. The message is the word "Happy Birthday Aunt", written with a sleek style. But the message is surrounded with very bright and colorful party balloons. There are red, blue, orange, green, yellow, and pink balloons here. These balloons are giving the card all its color. But, despite this multi-color element, the card still keeps its elegance.