Happy Halloween Black Cats Card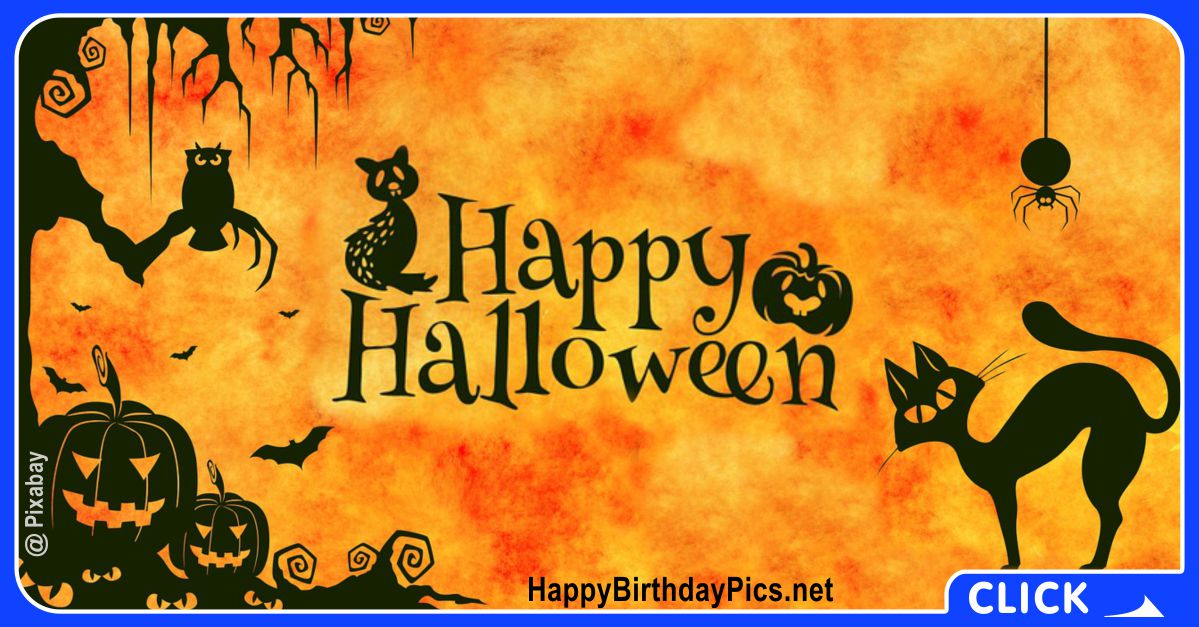 Halloween Black Cats
Halloween Greetings to you, with this "Happy Halloween Black Cats" card. I wish you a very enjoyable night, it is very scary. Put your costume on and go out to scare people. Having fun on a big pumpkin night is just as compulsory as dress up. I post you this "Happy Halloween Black Cats" e-card to wish a great Halloween to you. This is a special day to have fun, wear costumes, get presents, give gifts, have a party and go on travel or short trips to see interesting places.
Description of the "Halloween Black Cats" Card
This design brings together very simple drawings. But all of them are hallmarks of Halloween. Dried trees, owls, bats, spiders, jack-o-lanterns and black cats… In this design, all these elements are arranged in black silhouettes. It is a pretty Halloween greeting card, although not a very scary design.