Happy Halloween Pumpkin Card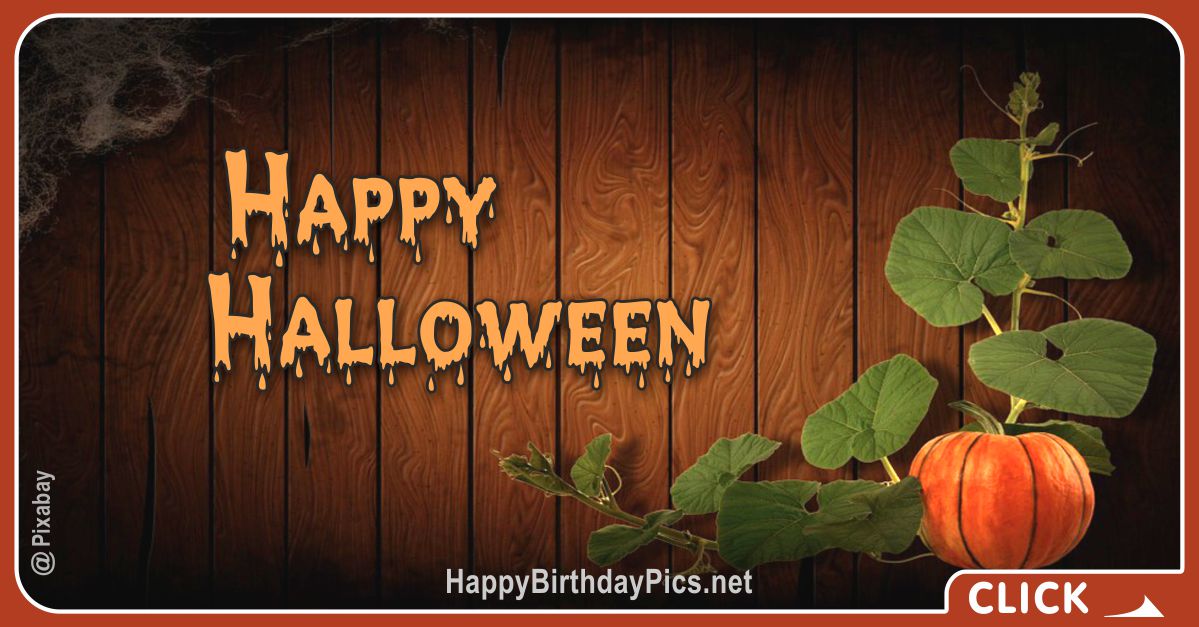 Halloween Pumpkin
Halloween Greetings to you, with this "Happy Halloween Pumpkin" card. – Are you ready for some pumpkin butter? Spooky fun! Keep the lights on tonight, because you never know what's in the dark. Halloween greetings! Stay safe! Happy Halloween, to someone I trust not to leave me to die during a zombie apocalypse. – I post you this "Happy Halloween Pumpkin" e-card to wish a great Halloween to you. This is a special day to have fun, wear costumes, get presents, give gifts, have a party and go on travel or short trips to see interesting places.
Description of the "Halloween Pumpkin" Card
This Halloween card is a drawing, not a real photo. A realistic design, although arranged to be used as a greeting card. A pumpkin, along with large leaves, is placed in the right corner. His petals lie up and to the left, forming the edges of a greeting card. In the opposite corner, there are spider webs. The corners of the card are quite dark, but the center is bright. From the bright central area, we understand that the background is made with a wooden curtain. In the middle of this wooden curtain, there is a greeting message written with flowing paint. There are not many Halloween icons on this card. Just a pumpkin and broken spider webs. But it still features a classic Halloween card design.