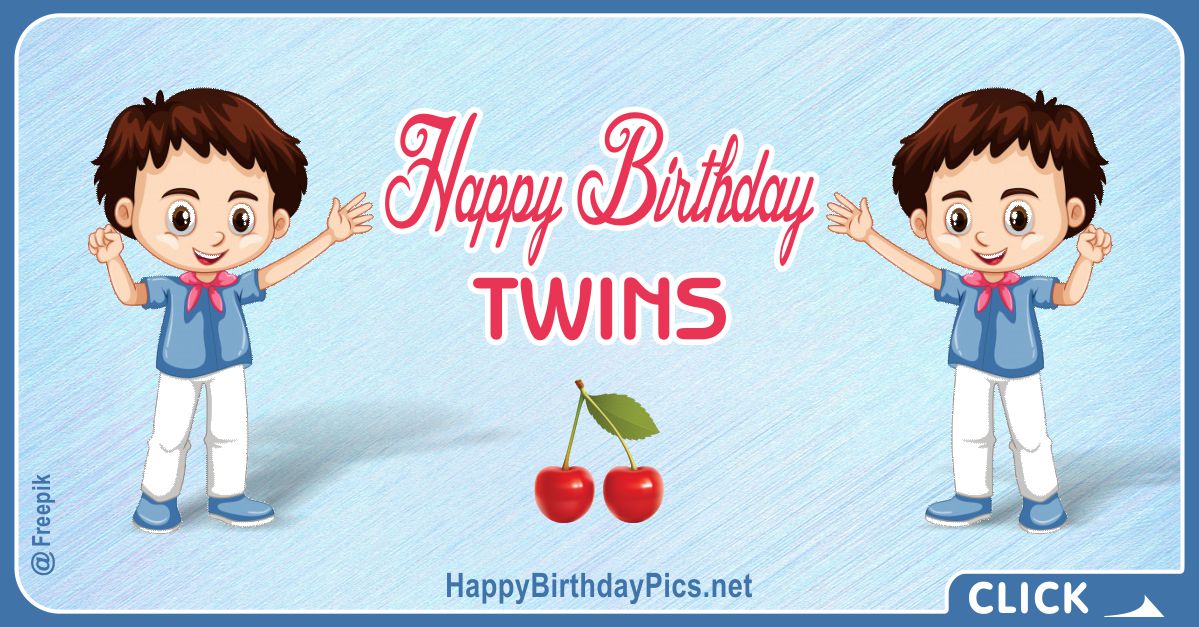 Happy Birthday Twin Brothers
Happy birthday to you dear twin boys! I sent you this "Happy Birthday Twin Brothers" card to wish a very great birthday to you, dear twin siblings. I wish all your wishes come true, dear twins. I congratulate you on your birthday with this "Happy Birthday Twin Brothers" birthday card.
Description of the "Happy Birthday Twin Brothers" Card
You can post this birthday card to twin boys on their birthday. The color blue is the card's main color theme. In front of the blue background, we see two little boys. These boys represent twin brothers. They wave us and celebrate their birthday. As you may tell by the script in the middle, this is a birthday card that is made exclusively for twins. Also, there are twin cherries under this text. Twin cherries are universally the symbol of twin siblings. They start their life together and although later they live individually, they always stay connected with their stem, just like real twins. If you know twins like this, you can send them this card for their birthday. It can be your own twin too.