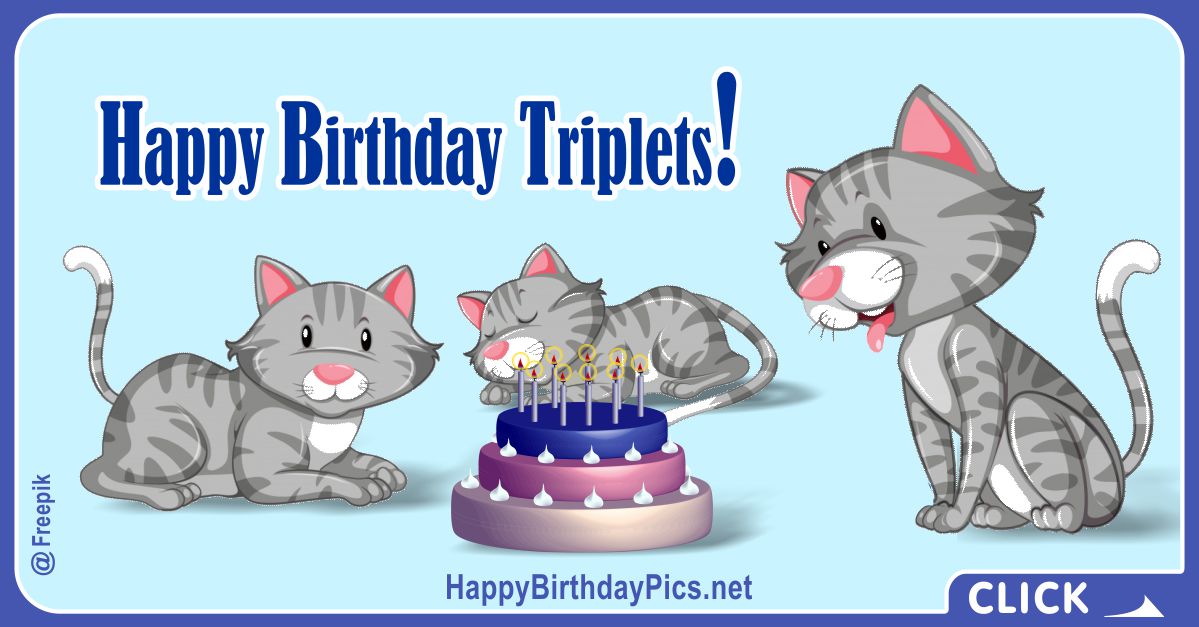 Happy Birthday Triplets Cats
Happy birthday to the triplets! I sent you this "Happy Birthday Triplets Cats" card to wish a very great birthday to you, dear triplet siblings. I wish all your wishes come true, dear triplets. I congratulate you on your birthday with this "Happy Birthday Triplets Cats" birthday card.
Description of the "Happy Birthday Triplets Cats" Card
Send this birthday card with three kittens to triplet siblings. We see three cute cats on this card. In fact, these three cats are triplets. And they are celebrating their shared birthday together. That is why we see a three-layered birthday cake in the middle. Of course, these cats look quite similar to each other as they are triplets, but real triplet people they all unique in their own way. One of the in the front look s directly at the cake as it will eat it as soon as possible. One cat is more interested in posing for the camera. And the last sibling is interested in none of these things. But they look happy and they share this celebration. You can send this card to show how cute and caring triplets can be and celebrate their birthday with them.