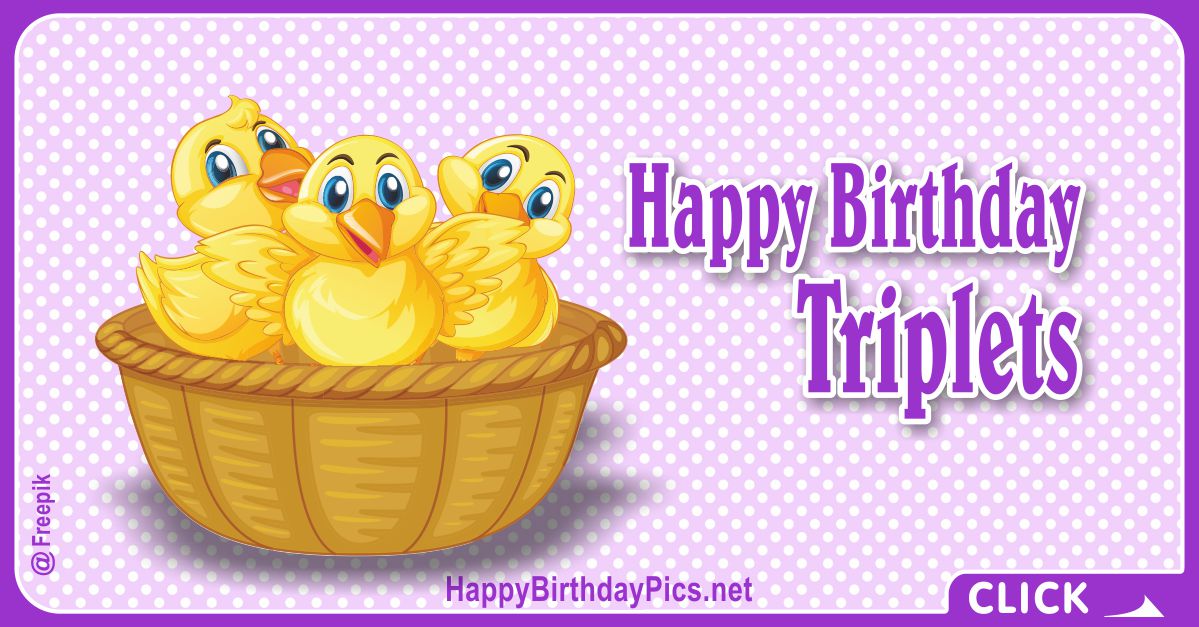 Happy Birthday Triplets
Happy birthday to the triplets! I sent you this "Happy Birthday Triplets – Three Chicks" card to wish a very great birthday to you, dear triplets. I wish all your wishes come true, dear triplets. I congratulate you on your birthday with this "Happy Birthday Triplets – Three Chicks" birthday card.
Description of the "Birthday Triplets" Card
Send this card to triplets. In this purple-themed cute birthday card, we see three chicks with golden feathers. They are triplets and it is their birthdays. These blue-eyed cuties sit in a small basket and cheer together for their birthday. These birds like real triplets look similar to each other but each one has its own characteristic features just as human triplets do. By the way, the purple color of the card's background contrast and complete the golden look of these funny birds. So, the card offers both a cute look and quality. You can send this card to show triplets, or your siblings if you are also one of such triples, to show your love.