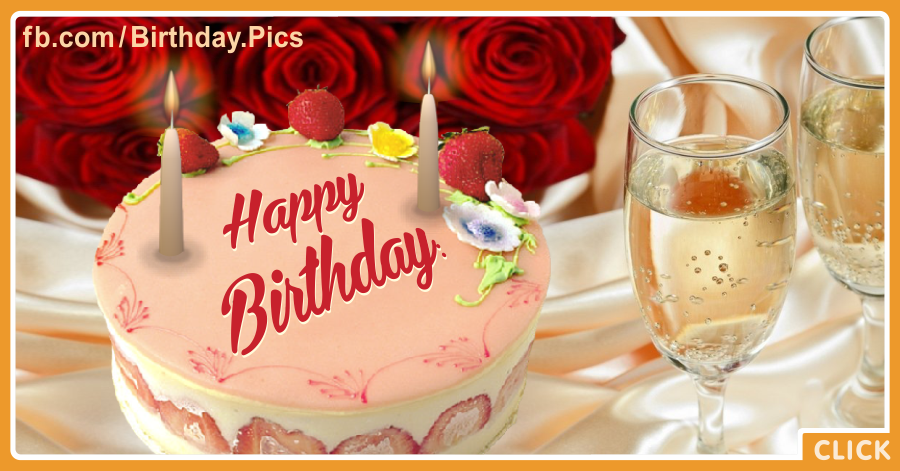 Roses Champagne Cake Happy Birthday Card
About the Roses Champagne Cake Happy Birthday Card
– You will be seeing one of our special e-cards on this page. This e-card is titled Roses Champagne Cake Happy Birthday Card. It shows us a rich photograph from a luxurious birthday party framed in gold. You can see a table covered with silk cloth. There are a couple of champagne glasses on this table. Behind them there is a large bundle of red roses. And in front of these flowers, there is a nice birthday cake with pink frosting. There are candy flowers and whole strawberries on the cake. There are also a pair of birthday candles there. And between these candles, there is a text written on the cake; "Happy Birthday".
You could have come here with these search terms: Birthday
gift
ideas, happy birthday champagne cake (28), happy b day cards with cake (14), celebrating a birthday with champagne (10), happy birthday with champagne and cake (10), free birthday cards, birthday
videos
.