Have A Special Day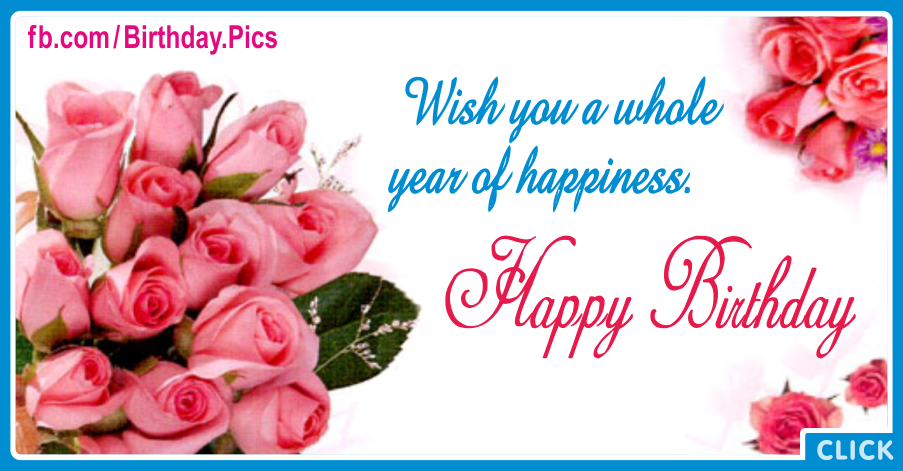 Have A Special Day
Have A Special Day Card
– Happy Birthday! Have A Special Day on your birthday! This birthday card is an outstanding card and loved by many people with fine tastes. Most notable aspect of this card is undoubtedly the pink roses. On the left half of the card, there is a bouquet of pink roses. The left half of the card includes "Wish you a whole year of happiness. Happy Birthday" words. The background of the card has a white color. All are within a blue frame and it is surrounded by a gold line. Screen background consists of interspersed little pink roses.
Birthday SMS Messages
I a wishing you a very happy birthday! Have good health and endless wealth in our new year. Have your goals clear and keep them in your mind. never lose hope or motivation. Reach for the biggest dreams of yours. Even if you do not get to achieve every thing, at least you can know that you have tried o that your conscience will be clear. And if you want any support to anything, never forget that we are here for you to hold your hand. Most importantly, never let your age grow you old. Your birthdays are not for getting upset for that, they are for celebrating having another year together. Again, Happy birthday!