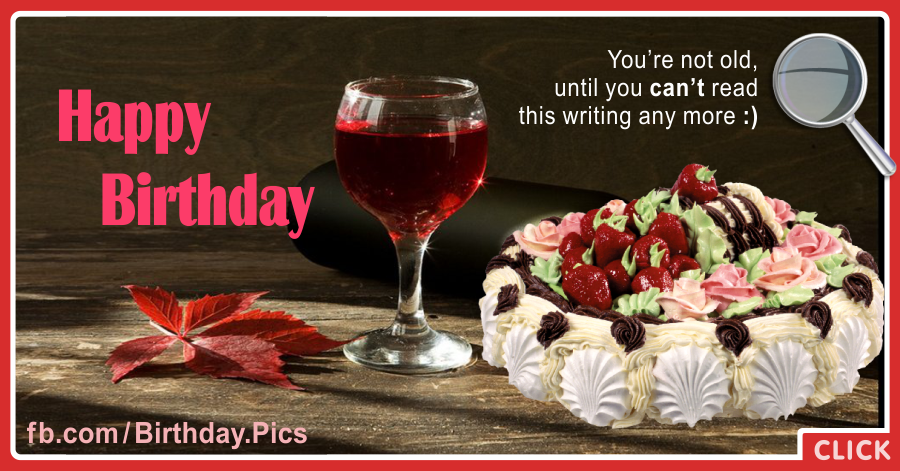 Red Wine Glass Cake Happy Birthday Card
About the Red Wine Glass Cake Happy Birthday Card
– We made this page to deliver you this e-card. The card you see on this page is called Red Wine Glass Cake Happy Birthday Card. The design shows you a picture of a birthday cake and glass of red wine. On the left, there is a purple text above some Autumn orange leaves that was put on the table. The text reads as "Happy Birthday". On the right There is a birthday cake. It is decorated with chocolate sauce, pink candy roses, whole strawberries, and white meringues. Above it, a smaller text. It says "You're not old, until you can't read this writing anymore.". And in the center of the card, you can see the glass of red wine we that mentioned earlier, placed next to the cake.
You could have come here with these search terms: Birthday
gift
ideas, happy birthday card with wine (14), wine birthday wishes (12), free birthday cards, birthday
videos
.