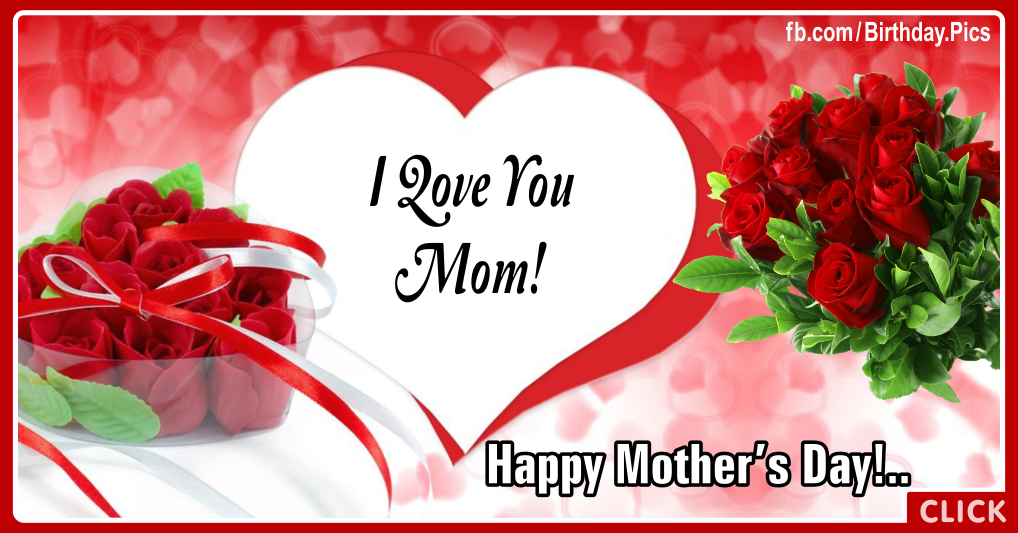 Happy Mothers Day
Happy Mothers Day With Jewelry Red Roses Card
Mother's Day is a time-honored tradition, a day when we pause to celebrate the incredible women who have nurtured us, guided us, and shown us unconditional love. It's a day when we express our gratitude, and one way to do so is by sending a heartfelt card. In this digital age, where electronic greetings abound, there's something special about receiving a physical card in the mail. And when that card is as exquisite as a jeweled red card, it becomes a cherished keepsake, a tangible token of appreciation.
About Happy Mothers Day Card With Ruby Jewels and Red Roses Card
The moment you lay eyes on the "Happy Mothers Day With Jewelry Red Roses Card," you can't help but feel the warmth and love it embodies. This card is not just a picture; it's a testament to the love and admiration we hold for our mothers. Its ruby red background is reminiscent of the deep, unending love that mothers have for their children.
Emblazoned with the words "Happy Mothers Day" and "I Love You Mom," this card is a direct expression of the feelings that often go unspoken. In a world where life moves at a frantic pace, this card reminds us to pause and appreciate the incredible women who have shaped our lives. The delicate patterns of ruby red and pink create an aura of elegance, symbolizing the grace with which mothers handle the many roles they play.
Upon closer inspection, you'll find intricate details that make this card truly special. A white heart, symbolizing purity and selflessness, serves as a testament to a mother's unwavering love. Red roses, the quintessential flower of love, beauty, and grace, adorn the card, further emphasizing the depth of emotion we feel for our mothers. And of course, the words "Mothers Day" are prominently featured, reminding us of the occasion we're celebrating.
But what makes this card truly unique is the ruby jewels that adorn it. Just as a mother is a gem in our lives, these jewels symbolize the priceless nature of a mother's love. They glisten in the light, capturing the essence of the maternal love that shines brightly in our hearts.
Mother's Day, as we know it today, was initiated by Anna Jarvis in 1908, eventually becoming an official U.S. holiday in 1914. While Jarvis originally intended the day to be a heartfelt expression of love and gratitude, she later lamented the commercialization of the holiday. Despite her efforts to remove it from the calendar, Mother's Day remains a day when we shower our mothers with flowers, cards, and gifts, just as this beautiful card does.
So, as you receive this jeweled card on Mother's Day, remember the profound love it represents. It's a love that transcends words, a love that knows no bounds. It's a love that has been with you since your first breath and will continue to be with you throughout your life.
As you hold this card in your hands and read the heartfelt message within, take a moment to reflect on the incredible woman who has been there for you through thick and thin. Let this card be a reminder of the sacrifices she has made, the wisdom she has imparted, and the love she has given unconditionally.
And as you celebrate Mother's Day, may your day be as bright and beautiful as the ruby jewels on this card. May you bask in the warmth of your mother's love, and may you cherish every precious moment spent together. Happy Mother's Day to all the incredible moms out there!
10 Happy Mother's Day Messages for You
Feel free to use these messages to make your Mother's Day card or gift even more special!
"To the queen of our hearts, Happy Mother's Day! Your love and strength inspire us every day. Thank you for being our guiding light."
"On this special day, we celebrate the incredible love and warmth you bring into our lives. Happy Mother's Day to the most amazing mom!"
"Wishing you a Mother's Day filled with love, laughter, and cherished moments. Your selflessness and care make you one in a million."
"Mom, you've always been our rock and our biggest cheerleader. May your day be as bright and beautiful as your love. Happy Mother's Day!"
"Happy Mother's Day to the woman who taught us the meaning of unconditional love. Your kindness and wisdom continue to shape us."
"Sending you a bouquet of love and gratitude on this special day. Happy Mother's Day, Mom – you're simply the best!"
"To the world, you may just be one person, but to us, you are the world. Happy Mother's Day to the most amazing mom ever!"
"Your love is a gift we treasure every day. On Mother's Day, we honor the remarkable woman you are. Cheers to you, Mom!"
"As a mom, you've worn many hats with grace and love. Happy Mother's Day to the extraordinary woman who does it all!"
"Mom, your unwavering love is a source of strength and comfort. May your day be as wonderful as the love you've given us. Happy Mother's Day!"