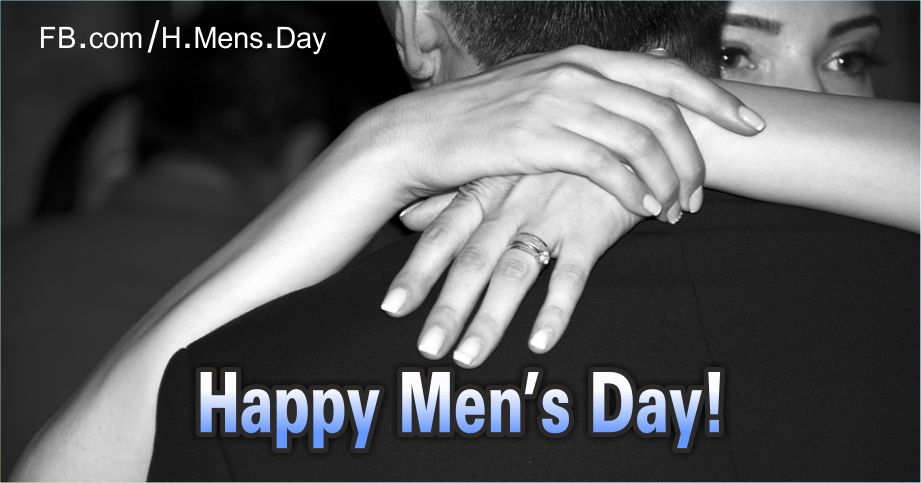 Happy 19 November Men's Day
Celebrating International Men's Day
Today, as we mark International Men's Day, I want to take a moment to acknowledge and appreciate the men in our lives. It's a day to celebrate their strength, resilience, and the vital role they play in our families, communities, and society as a whole.
In a world that often emphasizes gender equality and empowerment of women, it's equally important to recognize and support men. They too face their own set of challenges and responsibilities, and International Men's Day is the perfect occasion to honor and appreciate them.
Description of the "Happy Men's Day Card 1"
This "Happy Men's Day Card 1" serves as a small token of our recognition and gratitude for all the men out there. The message on the card resonates deeply with the essence of this day. It reminds us that true strength lies not in physical force but in the courage to face life's challenges without fear.
As we navigate the complexities of the modern world, men are expected to fulfill various roles and responsibilities. They are fathers, brothers, sons, and friends, each with a unique impact on our lives. The card beautifully acknowledges the critical role fathers play in nurturing their sons and helping them transition into responsible men. It's a reminder that being a man is not just about physical prowess but about character, integrity, and compassion.
Men's Day is also an opportunity to address important issues that affect men's well-being. Mental health, for instance, is a significant concern, and this day encourages open conversations about it. Men often face societal pressure to be stoic and unemotional, but it's crucial to create a safe space for them to express their feelings and seek help when needed.
Moreover, International Men's Day provides an excellent platform to discuss and challenge harmful stereotypes and biases that affect men. It's a reminder that men, like women, deserve to be free from the constraints of societal expectations and norms. They should have the freedom to pursue their dreams and passions without judgment.
As we extend our warm wishes to all the men around us, let's also commit ourselves to fostering a more inclusive and understanding society. Let's encourage men to embrace their vulnerabilities and seek support when required. Let's celebrate their achievements, both big and small, and let them know that we value their contributions to our lives.
So, on this International Men's Day, take a moment to reach out to the men you care about and let them know how much they mean to you. Whether it's a simple card like "Happy Men's Day Card 1" or a heartfelt conversation, your acknowledgment and support can make a significant difference in their lives. Happy International Men's Day!
15 Happy Men's Day Messages
Celebrate and appreciate the men in your life on this special occasion, on 19th November.
"Celebrating the strength, resilience, and kindness that men bring to the world. Happy International Men's Day!"
"To all the incredible men out there, today is your day to shine. Happy International Men's Day!"
"On this special day, let's acknowledge and appreciate the positive impact men have on our lives. Happy International Men's Day!"
"Wishing all the men around the world a day filled with love, respect, and recognition. Happy International Men's Day!"
"Today, we honor the contributions of men in our families, communities, and society. Happy International Men's Day!"
"Cheers to the men who make the world a better place with their hard work and dedication. Happy International Men's Day!"
"May this International Men's Day remind you of your worth and the difference you make. Happy celebrations!"
"To the unsung heroes who silently support and protect, Happy International Men's Day!"
"Sending warm wishes to all the gentlemen out there, for the positive role models you are. Happy International Men's Day!"
"Let's break stereotypes and embrace diversity in masculinity. Happy International Men's Day!"
"Your strength, compassion, and leadership inspire us all. Happy International Men's Day!"
"Today, we salute the men who contribute to gender equality and a better world. Happy International Men's Day!"
"A day to cherish the men who bring happiness and positivity to our lives. Happy International Men's Day!"
"May you continue to be the pillars of support and love in our lives. Happy International Men's Day!"
"Wishing you a day filled with laughter, love, and appreciation for being the amazing men you are. Happy International Men's Day!"