Happy Halloween Haunted Graveyard Card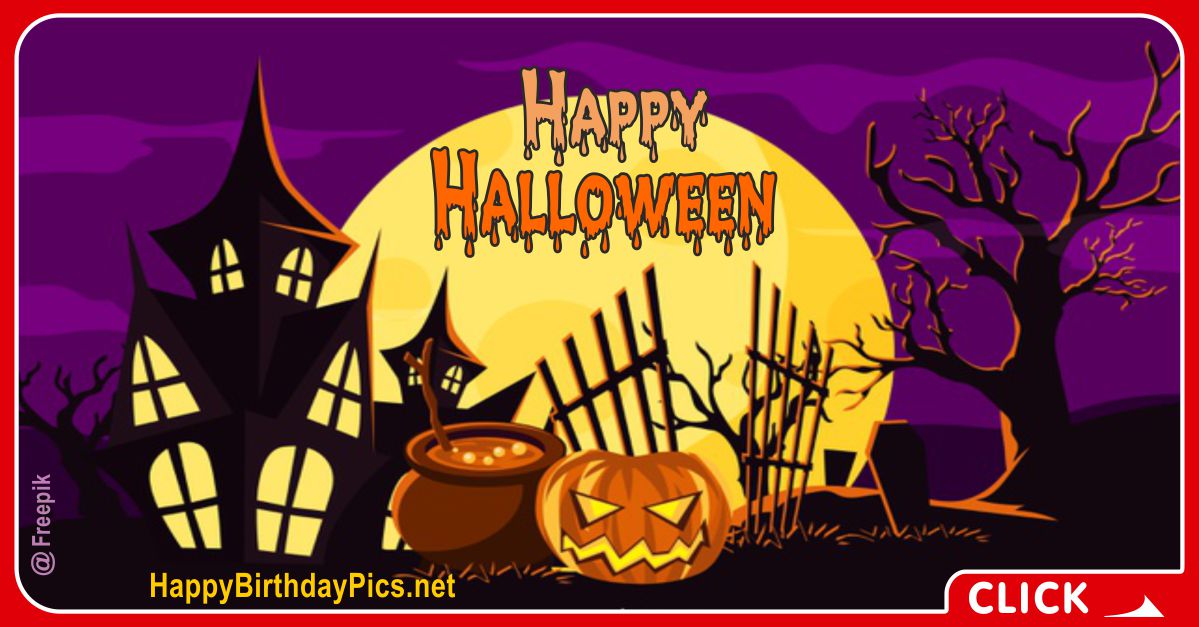 Happy Halloween Haunted Graveyard
Halloween Greetings to you, with this "Happy Halloween Haunted Graveyard" card. Of course, October 31 is the best time to be weird. Then on November 1, after you got the gifts, you have to put your Halloween mask and Halloween costume back on in order to adapt to society. Check your sugar for razor blades, these things are expensive. Nothing can give you a better fun on Halloween than a good hair day. Be sure to use too much scary spray. Have fun up this ghost on Halloween.
Description of the "Halloween Haunted Graveyard" Card
What draws attention first on this Halloween card? It's actually pretty hard to say. The big moon shining in the middle of the card, or the haunted house with the light on the windows, or the pumpkin, jack-o-lantern that appears in the foreground … Of course, there are other elements that make this composition a Happy Halloween card. A witch's cauldron, dried-up trees, a cemetery gate, and gravestones appearing under the tree … Yes, a Halloween Haunted Graveyard … The background color of the card is dark purple; and the message of this card is: "Happy Halloween".