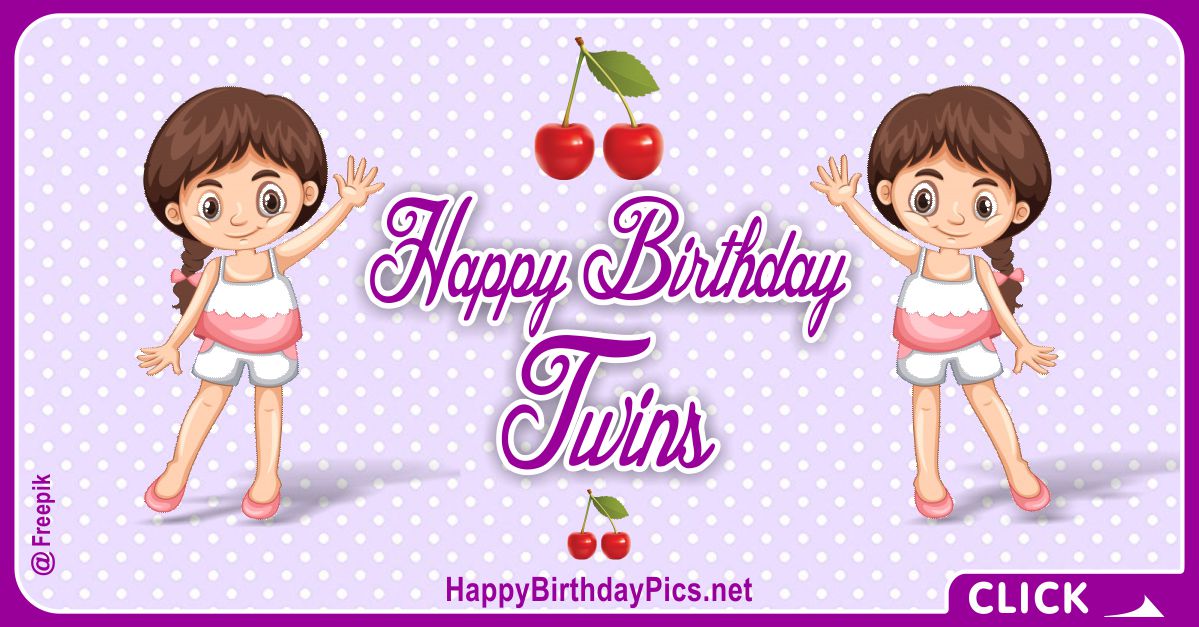 Happy Birthday Twin Sisters
Happy birthday to you dear twin girls! I sent you this "Happy Birthday Twin Sisters" card to wish a very great birthday to you, dear twin siblings. I wish all your wishes come true, dear twins. I congratulate you on your birthday with this "Happy Birthday Twin Sisters" birthday card.
Description of the "Happy Birthday Twin Sisters" Card
You can post this birthday card to twin girls on their birthday. The card has a purple background with white dots. It shows two cute little girls. These girls are clearly twins sisters. They wave at us symmetrically. The cursive test celebrates the birthday of the twins that will get this card. The text fits in the color theme perfectly. You can also see cherries on the birthday card. These are specifically twin cherries. If you don't know why are there in there, it is because that twin cherries are the icons of twin siblings. They are connected to each other like twins, yet they are as sweet as they can be individually too. You can send this card to twins who are connected like this.