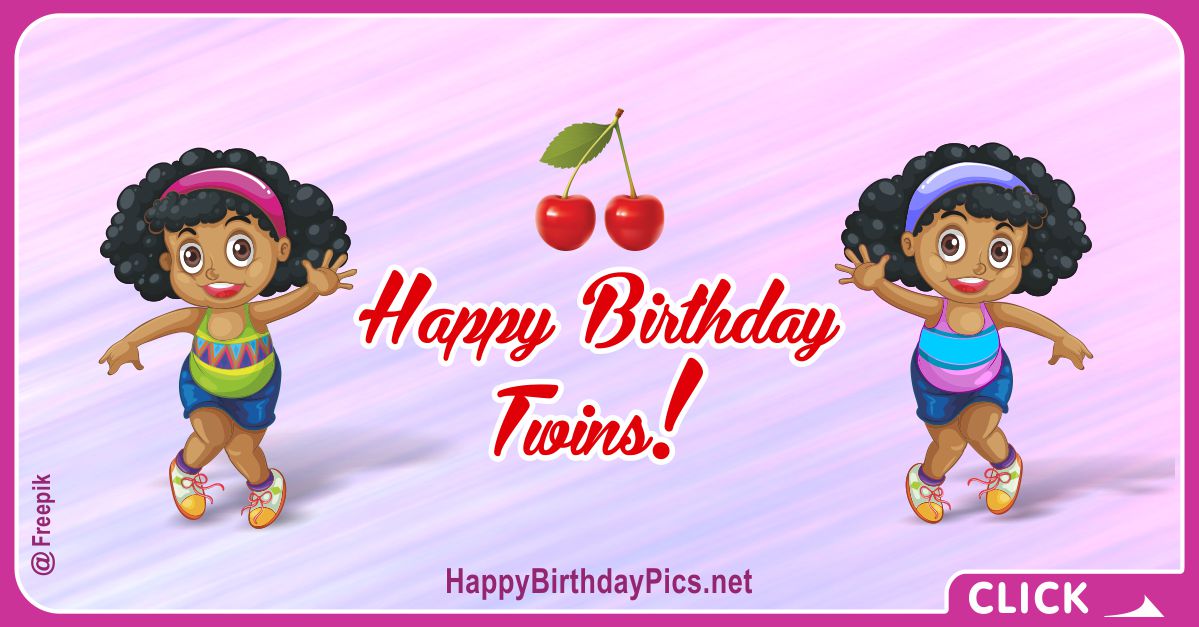 Cute Twin Girls
Happy birthday to you twin girls! I sent you this "Happy Birthday Cute Twin Girls" card to wish a very great birthday to you, dear twin siblings. I wish all your wishes come true, dear twins. I congratulate you on your birthday with this "Happy Birthday African American Cute Twin Girls" birthday card.
Description of the "Cute Twin Girls" Card
You can send this cute birthday card to twin siblings on their birthday. We have two cute girls on the card. They are, as you can see, twin sisters. The card has a pastel-colored background and there are twin cherries in the middle. Such twin cherries that are connected to a single root symbolizes twin siblings. Look at the twin sisters on the card. They look so similar that they are almost symmetrical to each other. But like the cherries, they both are unique in away. Twins we have in the world are like this too. They may look similar to other people but they are unique and different among them. If you know twins like this, you can show them your love by sending them this card on their shared birthday.
People came here with these terms: Birthday
gift
ideas, https://happybirthdaypics net/card/thematic/twins-triplets/happy-birthday-cute-twin-girls/ (1), free birthday cards, birthday
videos
.