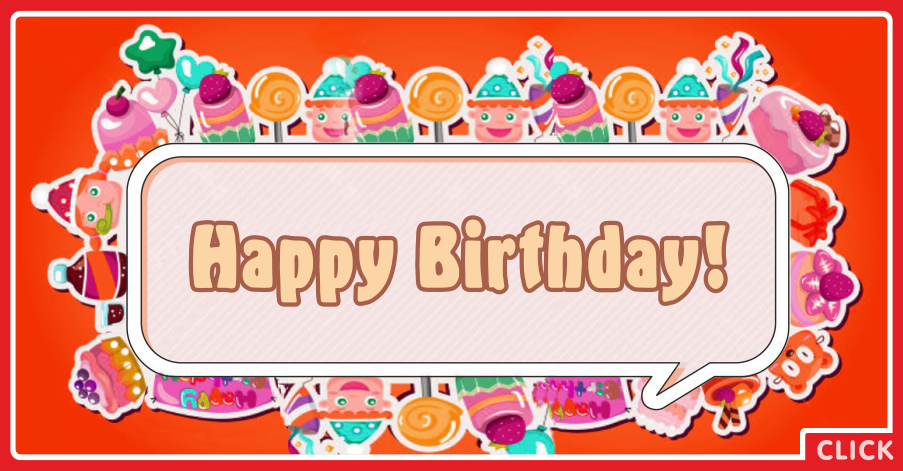 Orange Candies Happy Birthday Card
– OK, so your present is the remaining candy from last holiday. It's the idea that counts, right? May your cake be sugary, your presents are expensive and your day is amazing. May the sun shine the radiant and the candies the sweetest today, just for you. May your day be as happy as you make me as a best friend. As your best friend, I'm glad that day happened. Happy Birthday, my friend!
About Orange Candies Happy Birthday Card
The birthday e-card we see on this page is a special card for a sweet-tooth. The card primarily shows us a large speech bubble, like the ones you can see in comic-books, with the word "Happy Birthday!" inside it. Around this speech bubble, there are a lot of colorful objects. These are a lot of sweet candies, cakes, ice creams, and even drinks. They come out from the behind of the speech bubble and they form a frame around it on an orange background.