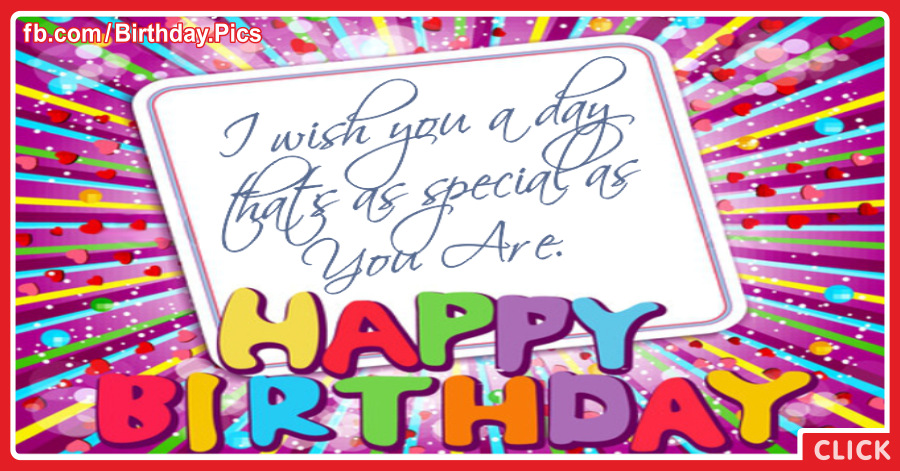 Colorful Letters Happy Birthday Card
About the Colorful Letters Happy Birthday Card
This is a stylish birthday card to send to loved ones on their birthday, with a colorful explosion background. The card has a white paper in the middle and on the colorful explosion background. Also it has "Happy Birthday" words under the paper, with colorful letters. On the white paper-card, these words take place: "I wish you a day that's as special as you are".
My Wishes for Your Birthday – Colorful Letters Happy Birthday Card
I am sending you this classy "Happy Birthday Card with Colorful Letters " for your birthday. You are the person who has always guided me, for who I am and loved me the most. Happy Birthday. Your words can bring smile on my face, can keep me laughing always, You are the only person in this entire world who can turn my tears into a big smile. All I want to say is that I love you endlessly. And I am wishing a Happy Birthday.