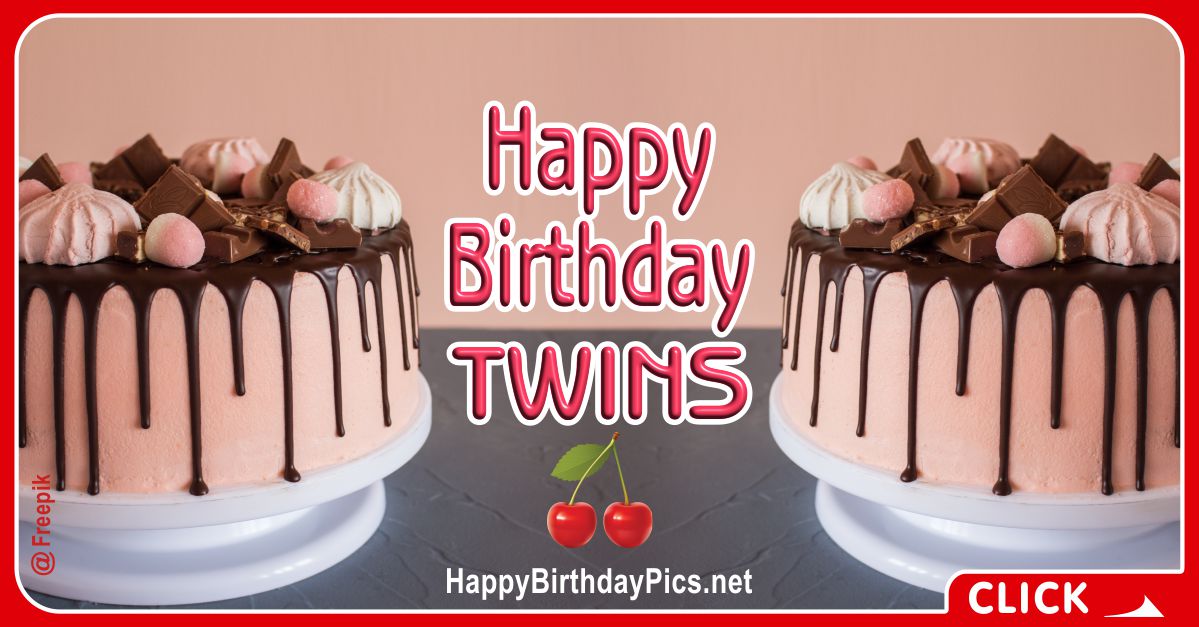 Happy Birthday with Twin Cakes
Happy birthday to you dear twins! I sent you this "Happy Birthday with Twin Cakes" card to wish a very great birthday to you, dear twin siblings. I wish all your wishes come true, dear twins. I congratulate you on your birthday with this "Happy Birthday with Twin Cakes" birthday card.
Description of the "Happy Birthday with Twin Cakes" Card
This is a sweet card suitable for sending to twins on their birthday. With this card, we see two identical birthday cake. These cakes are chocolate cakes with vanilla cream. There are many biscuits and crumbled chocolate bars on top of the cakes as decoration. These two cakes represent the shared birthday of twin siblings. Twins get to celebrate their birthday on the day after all. You may also see that there are twin cherries on the card, at the bottom center. This is another sign of twin siblings. Twin cherries grow similar to twin siblings. So, people use them with any context regarding twins. You can send this card to twins who love chocolate cakes as much as each other.