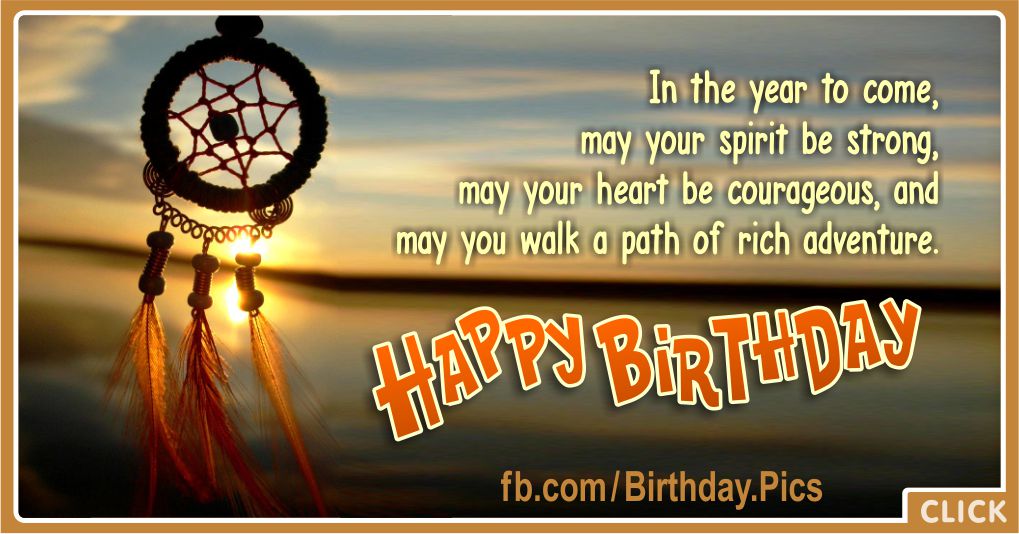 Morning Dream Catcher
– A'Hoo! I hope this Morning Dream Catcher will help you to catch your dreams. I wish you a fun day of birthday with lots of real friends and family. For your birthday, I wish you a happy birthday sending this Morning Dream Catcher Native American e-card. I hope you are okay and happy, as you made much people before. You're worthy of all good wishes. The best Birthday Wishes are best worthy of you.
Morning Dream Catcher for Your Birthday
This Native American wishes card with a Dream Catcher may bring you, whatever you wish in your life. Happy birthday! May the love that you have spread in the past come back to you on this day. Wishing you a very happy birthday!
Description of the "Morning Dream Catcher" Card
Of course, the first thing that striking on this native American birthday card is the Morning Dream Catcher. There is a semi-bright morning view in the background. It's a sea view. The greeting message of this "" card is "In the year to come, may your spirit be strong, may your heart be courageous, and may you walk a path of rich adventure." As you know, birthdays are a new start for a fresh beginning and a time to pursue new endeavors with new targets. You can move forward with confidence and courage. You are a very special person, may today and all of your days be amazing!