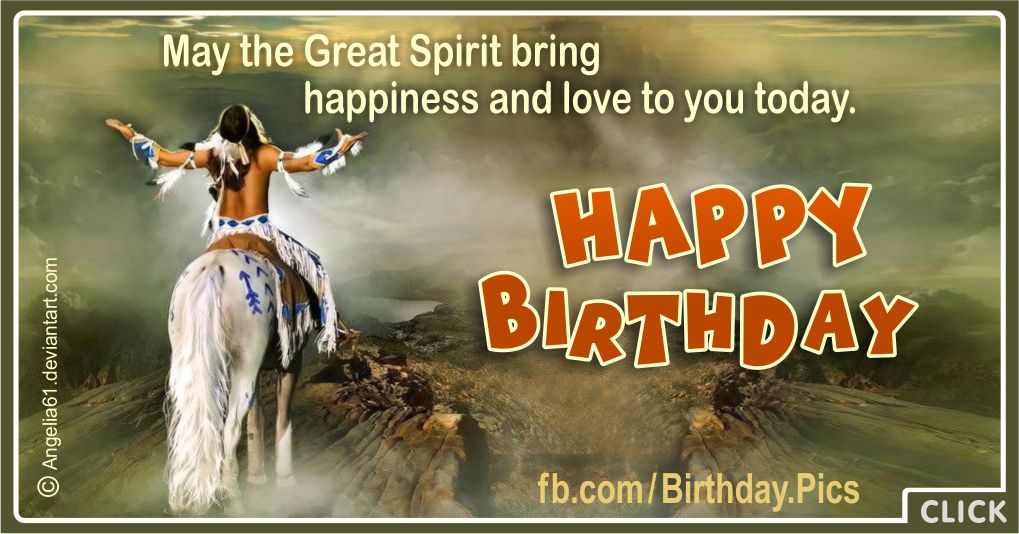 May Great Spirit Bring Happiness
– Sending this May Great Spirit Bring Happiness – Native American – Happy Birthday card, I wish you a very happy birthday. I pray for that, as you see on the picture of this card. I am wishing you wonderful years ahead. Happy Birthday! I wish you this year and the years to come will be happy, peaceful, healthy. No doubt, you deserve it with all your nice features.
Description of the "May Great Spirit Bring Happiness" Card
First of all, On this card, an American native man praying on his horse, lifting his hands up. He's on top of a high mountain. Native American has white clothes and a white horse. In general, it is a smoky landscape and the dominant color is dark green. Also, the card has a dark green frame. The words on this birthday card are: "May the Great Spirit bring happiness and love to you today. Happy Birthday".