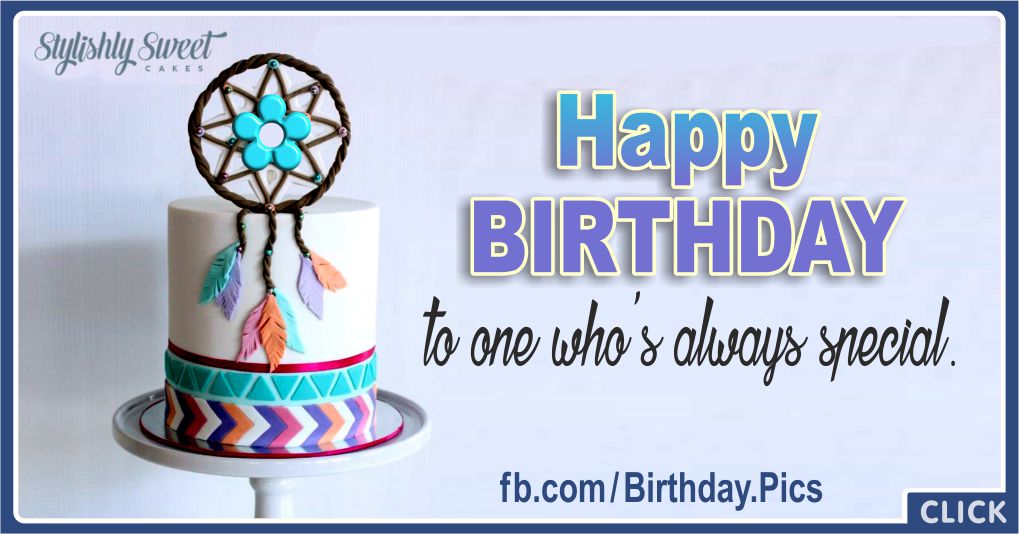 Colorful Dream Catcher
– Wishing you a colorful birthday, I chose the "Colorful Dream Catcher" card for you. I hope this birthday brings to you the vividness and happiness of the bright colors. You're someone who likes to live, who knows how to taste life. Therefore, the colors have a lot to learn from you, too. I want this birthday and every birthday will make you happier. Your happiness gives happiness to many other people. Let the colors be reflected in your life in the form of happiness and joy. Let the colorful dream trap on the cake bring you luck, and all your colorful dreams come true. Anyone who knows you knows you're a very special person and you deserve to be happy. Happy Birthday!
Description of the "Colorful Dream Catcher" Card
The first thing that attracts attention on this card is, of course, a Colorful Dream Catcher on a cylindrical cake. It is a white cake with Native American motifs. The colored parts of the "Colorful Dream Catcher" are actually those motifs and feathers. Also, there is a blue flower figure in the middle of the Dream Catcher. The greeting message of the "Colorful Dream Catcher" card is the following words: "Happy Birthday to one who is always special". This stylish card takes place in the "Native American birthday cards" category of the website. This is a beautiful photo taken from the archive of "Stylishly Sweet Cakes".