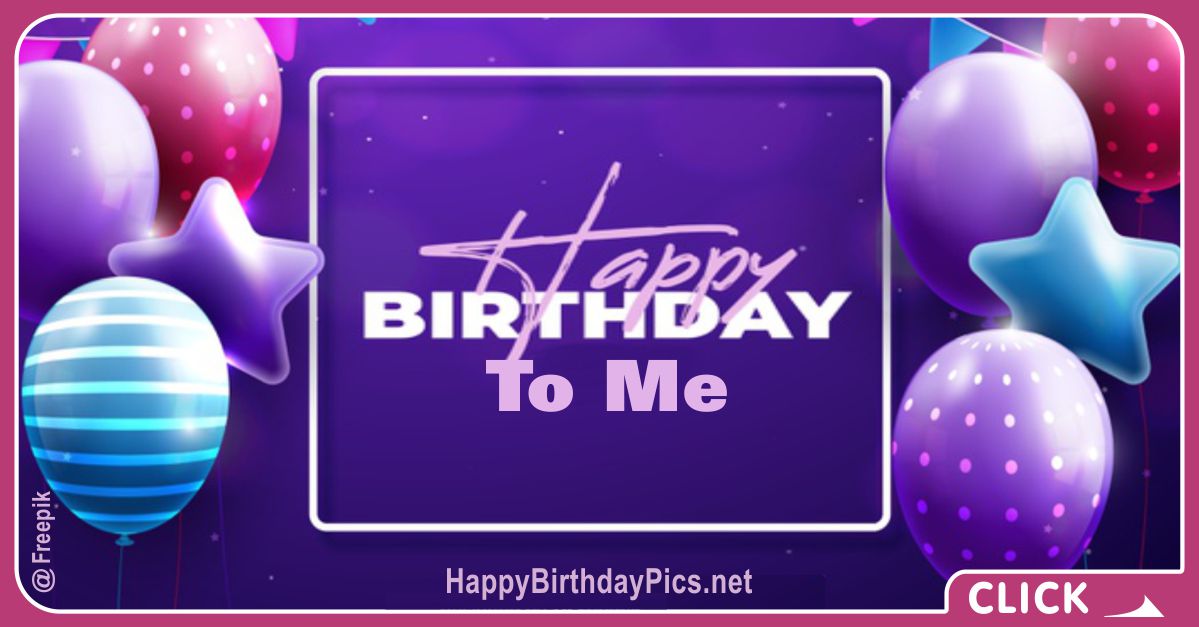 Happy Birthday to Me – Purple Balloons
Happy birthday to me! This is my birthday and by sending this "Happy Birthday to Me with Purple Balloons" card, I would like to share my joy with you. I want to celebrate my birthday in the best way, with fun, gifts, congratulations, and travel. To announce my birthday and to share my excitement, I chose this "Happy Birthday to Me – Purple Balloons" card.
Description of the "Happy Birthday to Me Purple Balloons" Card
This is a card that I choose to both congratulate and announce my own purple birthday. A purple party theme with balloons. The card has a dark purple background and a sparkly look. You can see some nice balloons on this card but I like how some of them are shaped like stars. The balloons are all in colors that fit with the purple theme of the birthday card. Blue and pink colors to go well together when they are used in this theme. If you look at the text, especially the top word with its handwritten style and color completes this theme as well. The card gives us a fabulous vibe. It is almost like a talent show logo. I want this quality for my birthday party. The sparkly look of this theme feels quite good. I can say Happy birthday to me with this card.