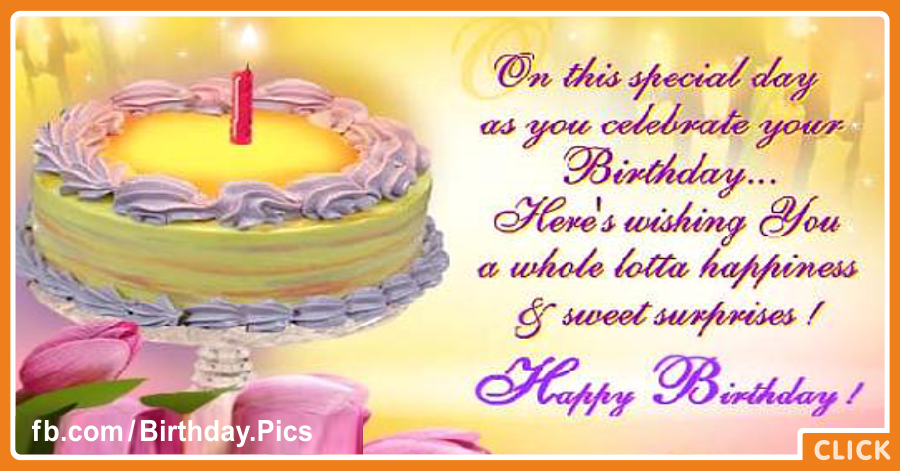 Yellow Cake Happy Birthday Card
About the Yellow Cake Happy Birthday Card
This is really an elegant birthday ecard for persons who like beautiful birthday cakes. Actually, this is a stylish birthday card to send to loved ones who like yellow cake, on their birthday. The card consist of a yellow cake and greeting text. The text on the card is: "On this special day as you celebrate your birthday… Here's wishing you a whole lotta happiness and sweet suprises. Happy Birthday!".
My Wishes for Your Birthday on Yellow Cake Happy Birthday Card
I am sending you this classy "Yellow Cake Happy Birthday Card" for your birthday. It is another birthday for you, so you are growing older gradually. But I find no change in you. In fact, every year you're becoming more perfect. You look perfect like you have always. And I am wishing to be able to make you happy as much as you made me. So, what ever I can do for you, just tell me and consider it done. After all it's your day today. Happy birthday. May all the best things of the world happen this year for you.