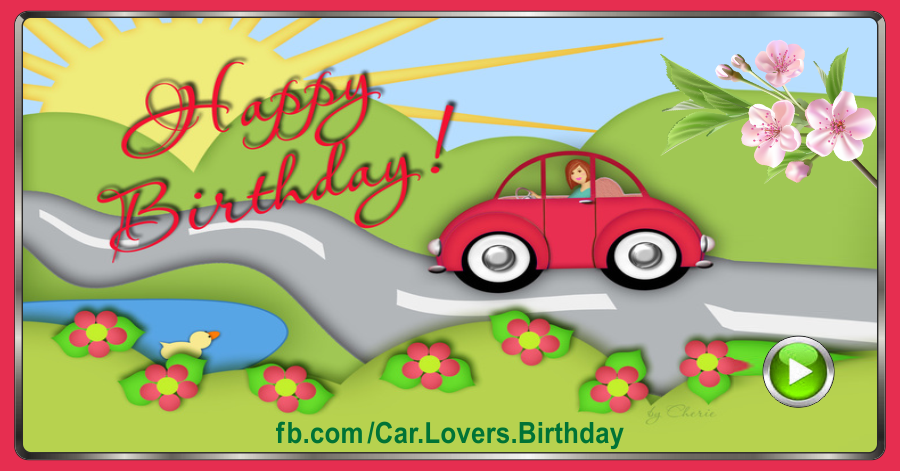 Volksvag Woman Car Happy Birthday Card
About the Volksvag Woman Car Happy Birthday Card
– We have a special card for someone who is a car lover, especially for someone that loves the legendary Beetle. We call this card Volksvag Woman Car Happy Birthday Card. The card shows us a nice illustration of a nice road, going through a green scenery. On this road, we see a red car, a Beetle, that is being driven by a women. On the left side, at the direction that the car goes, there is a large red text that reads "Happy Birthday!". Near the bottom of the card, you can see red flowers, a small pond, and a cute yellow duck in that pond. After these, we see an asphalt road, following a zigzag path, with the red car on it, towards the hills in the distance.
You could have come here with these search terms: Birthday
gift
ideas, happy birthday images for women (83), free birthday cards, birthday
videos
.