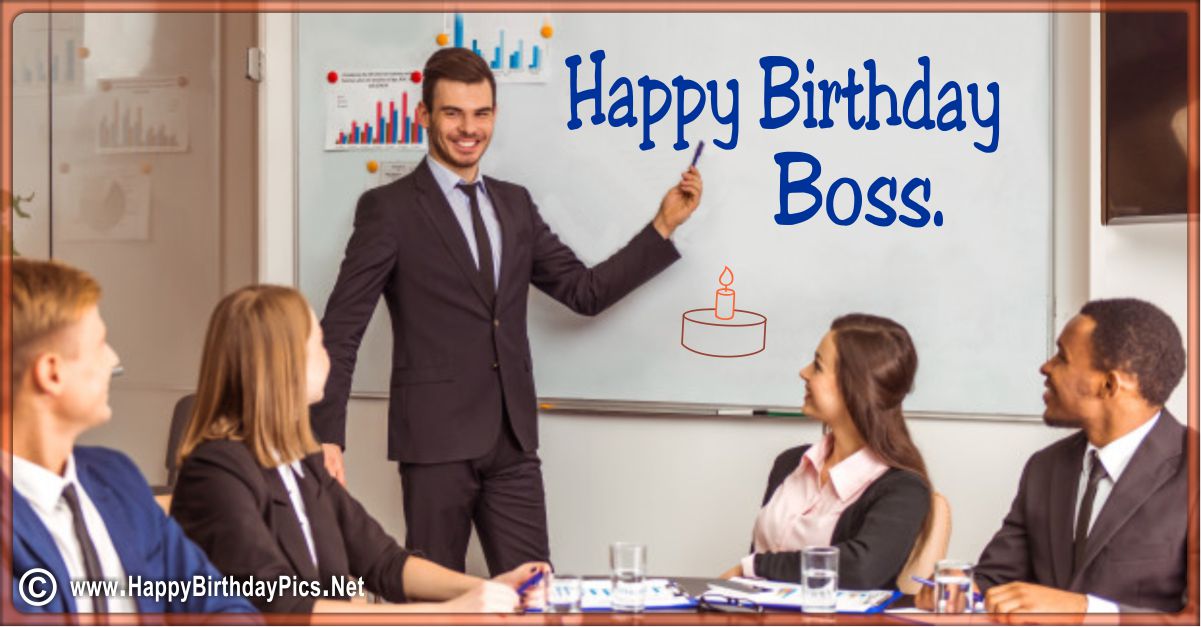 A Meeting For Your Birthday
It is your day. We celebrate your birthday today. Have your love ones near you and enjoy your birthday party. We may talk business a lot, but this is the time for you to get it out of your head. Today's work is to be happy. You should just go and make good memories. If you like to, we can have party too. Happy birthday Boss!
Description of the "A Meeting For Your Birthday" Card
This card shows us a business meeting in a corporate office. There are people around the meeting table and there are graphs on the board as usual. But this meeting is not to discuss earnings or business strategies, it is to celebrate your day. This is a meeting for your birthday. The board has a message for you on it. It read "Happy birthday Boss." and we even drew a birthday cake there for you.