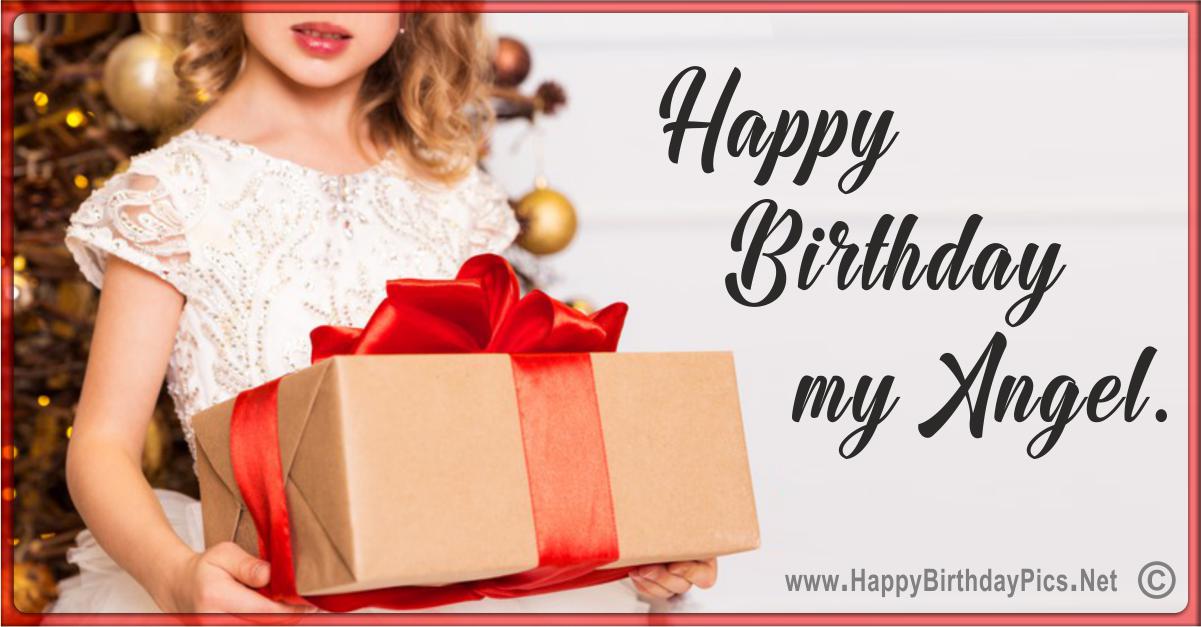 Have The Best Gifts Ever
My angel, when you have born on this day, you were the best gift we have ever received. You are not only a gift to us, but even to the people who have never met you, as they now live in a better world. I hope that you can feel the same way and the gift you get makes you equally pleased. Happy Birthday Angel!
Description of the "Have The Best Gifts Ever" Card
This birthday card shows us a special moment in which sweet little girl receives a big, wrapped gift package. The package is tied with a red ribbon, as bright as the girl's smile. She is very cute in her little white dress that she put on for this special day. She looks like an angel. On the other half of the birthday card, you can see a text. This is message written in hand-write style. And it says "Happy Birthday my Angel".