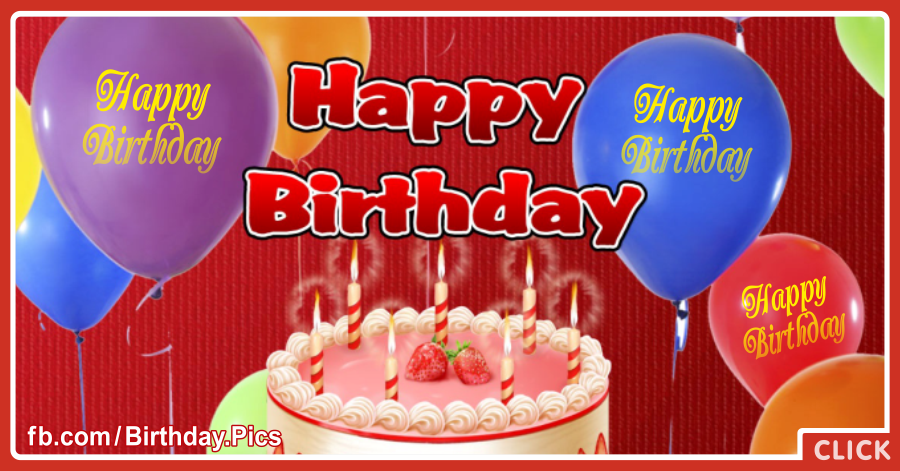 Balloons On Maroon Happy Birthday Card
About the Balloons On Maroon Happy Birthday Card
The birthday card you see here is made the most stylish people in mind. The card shows us a nice birthday cake with strawberries and many birthday candles on it. There are also some colorful balloons around the birthday cake, all in various colors. Each balloon has the a text with hand-written style on it; "Happy Birthday". And all these balloons and the cake are shown in front of a maroon background, suiting the stylish taste.
My Wishes for Your Birthday – Balloons On Maroon Happy Birthday Card
The best people in this world deserves world's best wishes from all. Happy birthday to you. I want to thank you for giving all the help and support to me. The guidance I got in all from you is invaluable. And all the memories we have together are wonderful. I'm very grateful to you. So, am wishing you a very happy birthday that will make all your dreams true. Have a perfect celebration on your special day. You have brought plenty of happiness in my life. Take my heartiest gratitude on your special day.