Happy Halloween Castle
Design
Card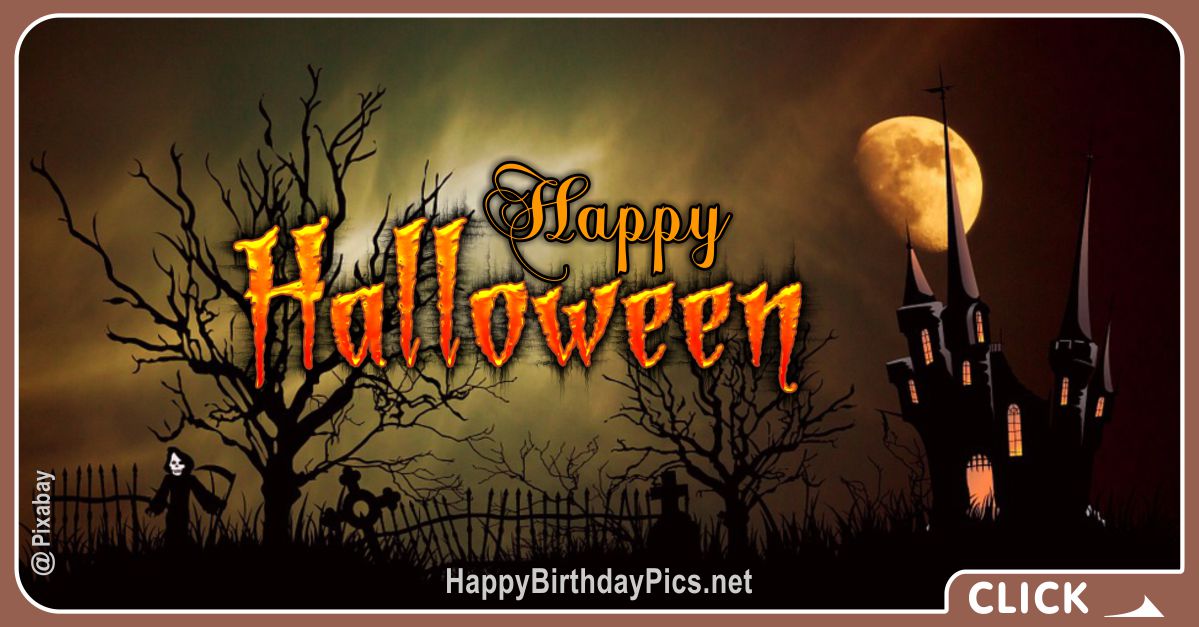 Halloween Castle
Halloween Greetings to you, with this "Happy Halloween Castle Design" card. Happy Halloween. This holiday is all about making decisions. Do you want a trick or a treat? What candy don't you want to eat? How many kisses do you want from monsters? It doesn't matter what you wear, you look amazing, but I'll remember you up every day in a Halloween costume. If possible, be safe and have fun, this night. I love this scary holiday almost as much as my dentist loves it.
Description of the "Halloween Castle Design" Card
This Halloween design, unlike others, has a slightly more gloomy and darker appearance. It also has a slightly more realistic design despite being a drawing. Especially the dark sky and the bright big moon, it looks completely like a photo. On the right side of the design is a chateau, a black castle with light in all its windows. Its spire towers are rising towards the dark sky. There are dried trees and old railings in the garden of the castle. There are gravestones in front of the bars and between them an angel of death or the Grim Reaper. He must be pretty creepy with his black clothes and the scythe in his hand.